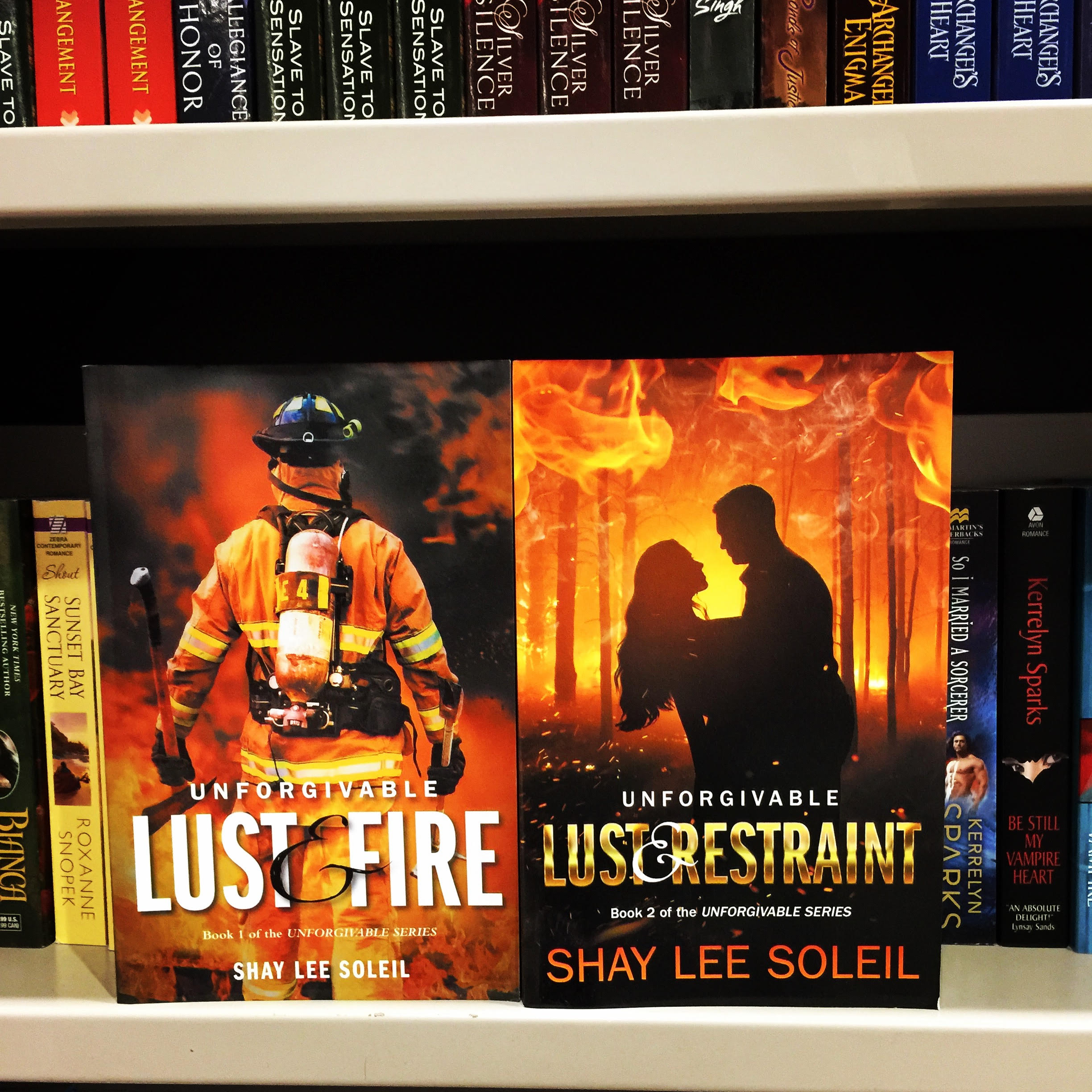 Read what all the excitement is about in this emotional roller coaster! Come meet Author Shay Lee Soleil and get a signed copy of the hottest new series that's spreading like wildfire! Readers hope for it to be a movie one day.
5 out of 5 stars ⭐⭐⭐⭐⭐ Firefighter Kevin. The Unforgivable Series is not normally the genre I read. But I finished book 2 last night, both were incredible!! When I read a book and if I can visualize it as a movie I'm watching, I know it's an excellent read. Book 2 got the best of me and to the point where I was having dreams about it and different scenarios of the chapters. I know Keera is just a character but I really dislike her and I can only hope in book 3 she turns out to be the girl I knew in the first book. Needless to say, you're an amazing writer and only wish I talked to you longer at Fire Fest.
A romance like no other. It is raw, amusing, and filled with suspense. The Unforgivable Series is an honourable story that will capture your heart. The series you don't want to miss. It will stay with you forever!
Hot, Dominant, Firefighter, Bryce Hamilton came into the beautiful Keera Johnson's life like a firestorm, engulfing her with the flame of desire. Saving her, from not only a life of loneliness but from an obsessive stalker. A stalker who lashes out by leaving notes and setting fires. A skilled arsonist he's quickly becoming.
Bryce and Keera's love, consuming, scorching hot, passionate and wild from the moment they laid eyes upon each other. He was her addiction. She was his. A habit neither one wanted to break.
But then, Keera learns of an ex-girlfriend who can't let go and Bryce may still have feelings for her. Can their relationship survive with so many obstacles? Will a new acquaintance steal Keera away from the only love she's ever known?
Stroll the Streets in Belle River, May 11, June 8, & September 21, 2018, 6-8 pm
Paperbacks at Chapters/Indigo eBooks $3.99
Find out more @ www.shayleesoleil.com
Location
Stroll the Streets Event
Notre Dame
Belle River, Ontario