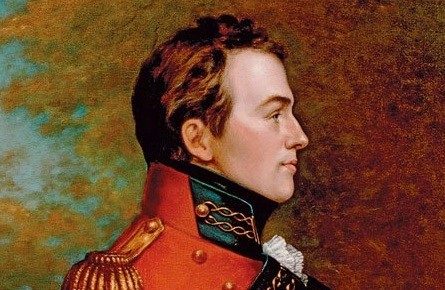 Our November 23 History Over Pints tour is a trial run, making it free to attend. Pints on the November 23 tour will be at your own expense.
History has never tasted so good. Walk your way through one of the oldest European settlements in Canada while being told its stories of years gone by. You'll hear tales and folklore of Chief Tecumseh, learn all about the man who essentially formed Canada as we know it today, the badass that was General Brock, and more.
Oh ya, did we mention we'll be stopping for pints at local establishments?
Guests will enjoy:
Jaunt through historic Old Sandwich Town learning about its architecture as well as some well known and not so well known tales associated with the neighbourhood.
A pint of beer at local establishments.
Learning about the history of events like the War of 1812 and more.
Additional Info:
When: The History Over Pints walking tours take place on the fourth Saturday of each month.
Where: The starting point is in Old Sandwich Town in Windsor, Ontario in the parkette on the Northwest corner of the Sandwich St. and Detroit St. intersection.
Age Restriction: Must be 19+ to participate in the tour.
Duration: Approximately 2.5 hours
How Much: FREE (Reg. Price: $45 per person)
Accessibility? Unfortunately, some portions of the tour are not handicap accessible.
Don't Drink? Let us know and we'll provide you with a non-alcoholic beverage instead.
Location
WindsorEats
Windsor, Ontario