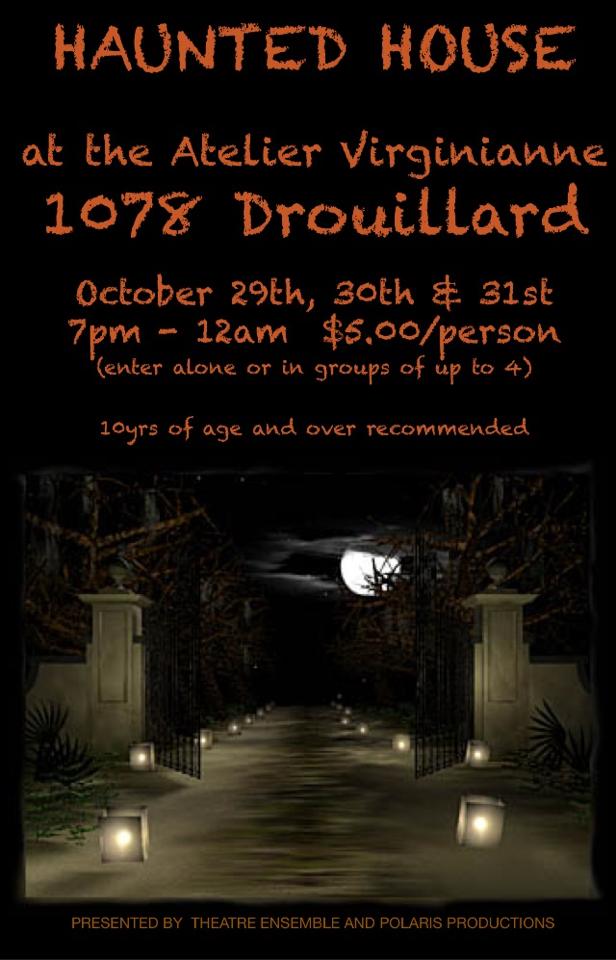 Enter alone (oh – please do!) or in groups of up to 4….
TERROR
….It's when the lights go out and you feel something behind you, you hear it, you feel its breath against your ear, but when you turn around, there's nothing there…
TRUST US – SOMETHING IS THERE!!!
Blood is really warm,
it's like drinking hot chocolate
but with more screaming…..
$5.00 per victim
(10 years of age and over recommended)
Location
Atelier Virginianne
1078 Drouillard Road
Windsor, Ontario