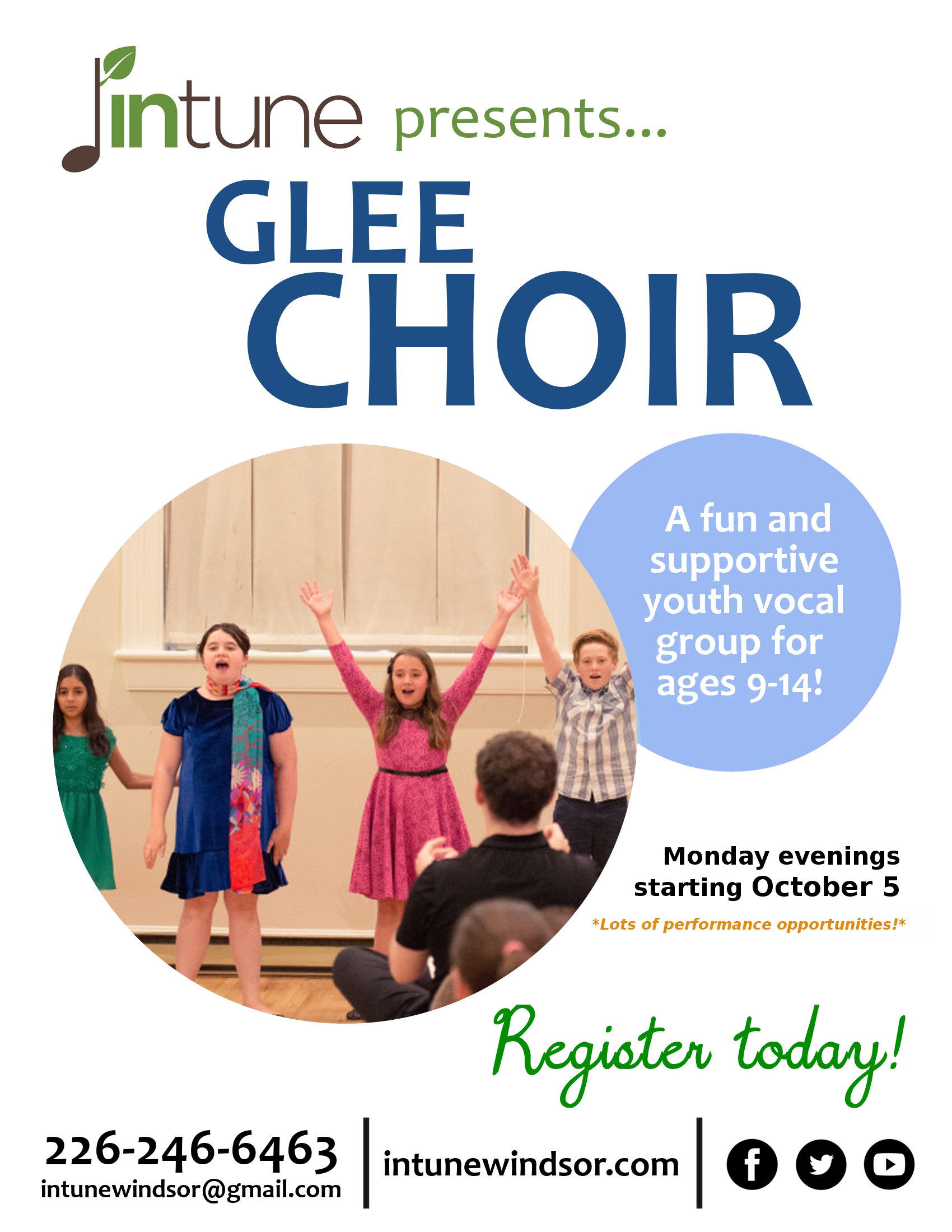 Glee Choir! | Ages 9-14 | InTune Music
Have a blast singing a variety of styles of music in this fun and supportive vocal group. Every Monday at rehearsal you'll learn all about posture, breath, rhythm, healthy singing, projection, and singing in harmony! The group will have ample opportunities to perform together at a variety of venues including coffeehouses, concert halls, retirement homes, fundraisers, farmer's markets, outdoor events and more. This is a unique opportunity to foster self-confidence and team spirit as we co-operate in a creative learning environment.
Cost: $100 per semester including weekly rehearsals, community performances, sheet music, and a t-shirt. There are 3 semesters in the year.
–
Returning this fall by popular demand!
Monday evenings | 7:00–7:55 p.m. | Starting October 5th, 2015
–
[email protected]
intunewindsor.com
facebook.com/intunewindsor
Location
InTune
1971 Ottawa Street
Windsor, Ontario