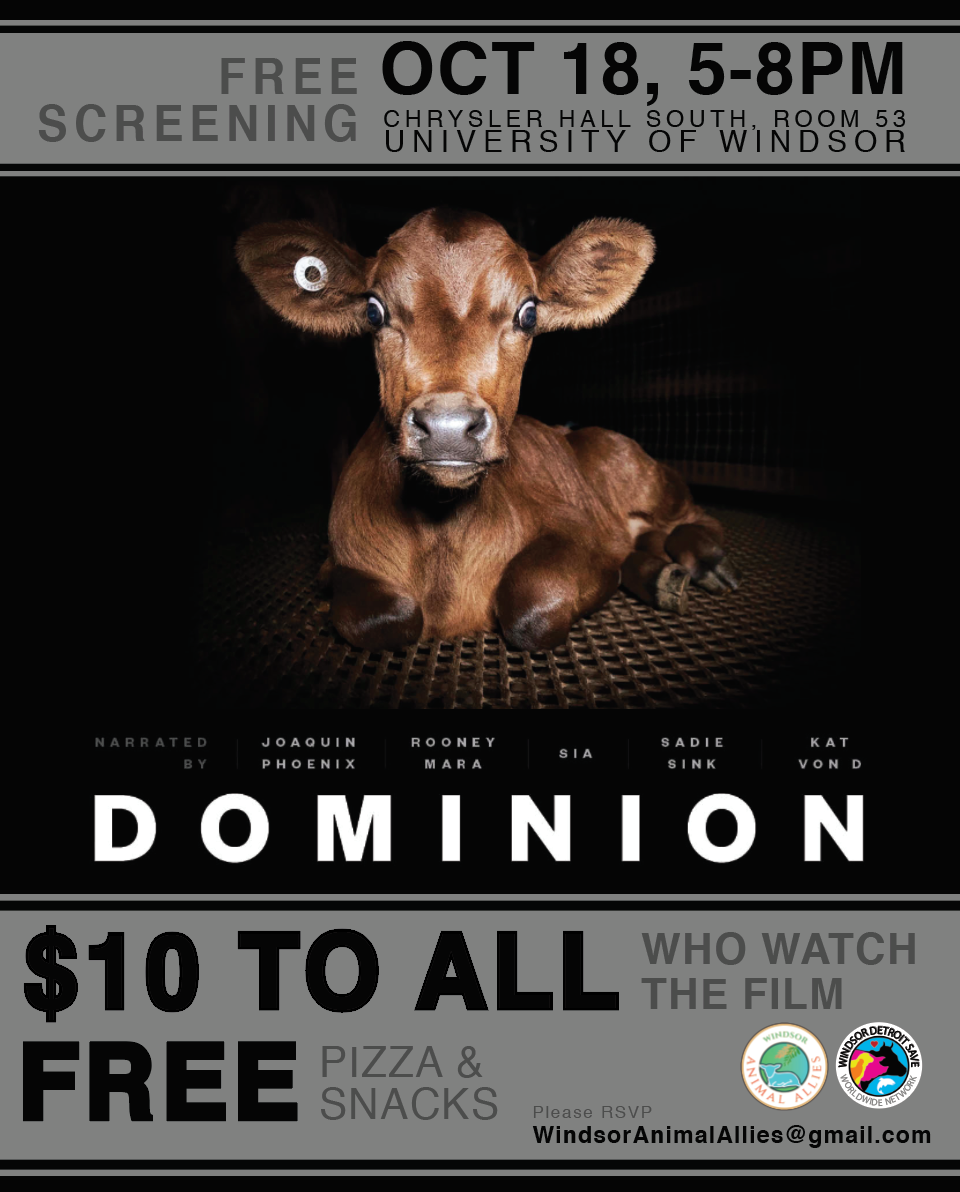 The Windsor Animal Allies is teaming up with the Windsor-Detroit Animal Save to do a Pay-Per-View of the 2018 Documentary, Dominion.
This means that any student who attends will be given $10 if they watch the whole film and will also be entered into a draw for a chance to win prizes. There will be pizza, doughnuts, and coffee at the end!
"Dominion will explore six primary facets of our interaction with animals – Companion Animals, Wildlife, Scientific Research, Entertainment, Clothing and Food – the film will question the morality and validity of our dominion over the animal kingdom."
PLEASE NOTE: the film has an Australian rating of MA15+ (it is only for individuals age 15 and above), and contains graphic content. We will have volunteers present at the event to provide support if needed. We have spoken to campus Peer Support about our event and they will kindly be open until 9:30 for any students or attendees that need support.
Spots are limited, so please RSVP by emailing [email protected]!
Location
University of Windsor, Chrysler Hall South, Room 53
401 Sunset Avenue
Windsor, Ontario