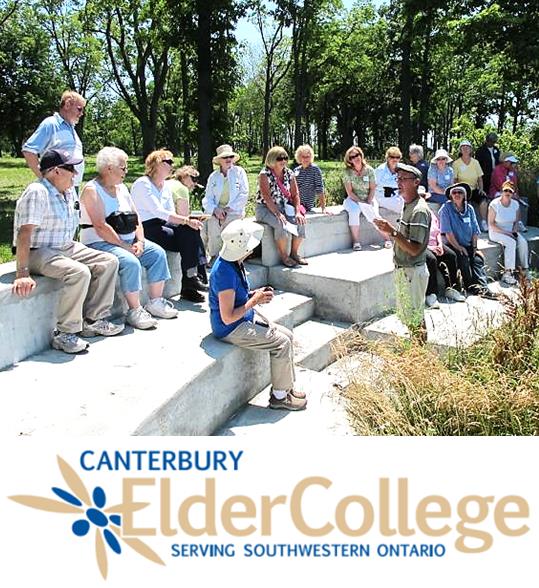 Ah! It is Spring and what delights we shall enjoy as we explore the magnificence of cut flowers and arrangements. We'll start with a bit of history, some relevant geography, a few channels of commerce, and an introduction to the industry whereby the world's flowers are made available to our florist's shops. We shall consider how to choose the best flowers for the job of capturing our smiles while discussing which ones last longer, smell nicer and work better together. We shall explore and identify many of the flowers we customarily find in those "Big Bouquets" so popular at weddings, in hospitals, parties and even at funerals. Our floral menu will both inform and dazzle us. Finally, we shall study the basics of floral design using real flowers, thanks to product support from Oak Farms, Leamington. We may even get to make a boutonniere, a lei or just a lovely corsage.
Instructor: Susan Ross
Susan Ross, now in her 6th Semester with ElderCollege, is a noted lecturer on flowers, gardens and other horticultural matters. From her extensive world travels she brings new ideas for her ever popular courses.
Canterbury ElderCollege provides learning opportunities for older adults (55+) who wish to enrich their lifestyle through active involvement, education and contribute to the social and cultural development of their communities.
Where: Leamington Court Chartwell Residence (1 Henry Ave. Leamington, ON)
When: March 11 2:00pm – 4:00pm
Course Fee: $25 +$6 (Material Fee) + HST = $35.03
To register, or for further details, please visit Canterbury ElderCollege's website: http://www1.uwindsor.ca/canterbury/eldercollege or call us at 519-253-3000 x 4944.
Location
Leamington Court Residence
1 Henry Avenue
Leamington, Ontario