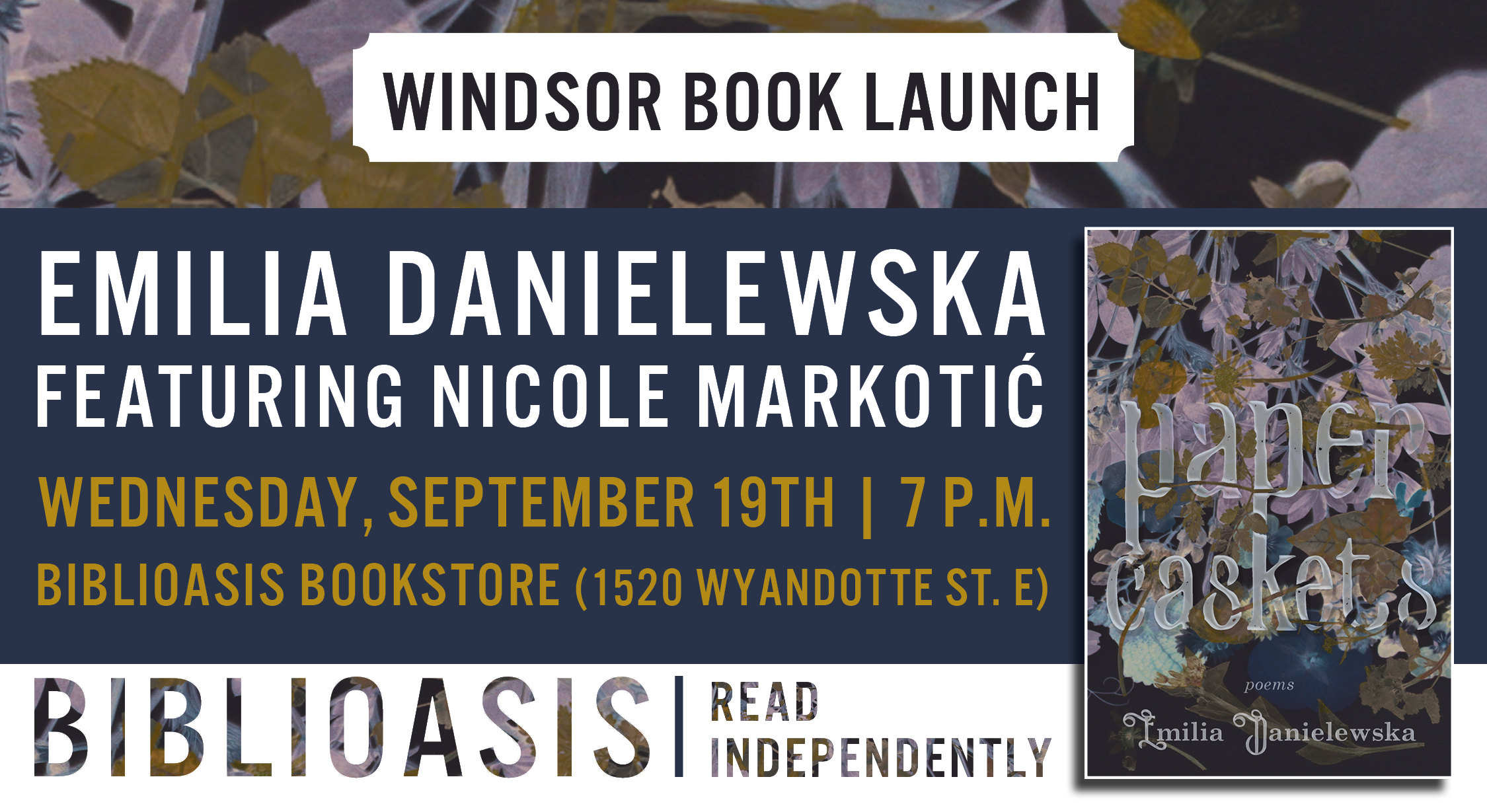 Join Emilia Danielewska as she launches her debut book of prose-poetry, Paper Caskets, with guest poet, Nicole Markotić (author of Whelmed).
*Free Admission
*Refreshments
*Books for Sale
Emilia Danielewska was born Poland and grew up in Windsor, ON. She holds a Masters in English, Language, Literature, and Creative Writing from the University of Windsor. She currently lives and works in London, England. Her debut poetry book, Paper Caskets, is part of the Crow Said Poetry series.
Nicole Markotić is author of four poetry books (Whelmed is her most recent), three novels (including the recent YA Rough Patch), and the chapbook, more excess, which won the 1998 bpNichol Chapbook Award. She edits numerous poetry and novel manuscripts, was poetry editor for Red Deer Press for six years and is now one of the fiction editors for NeWest Press where she has edited several novels and collections of poetry. Markotić lives and teaches in Windsor where she publishes the chapbook series, Wrinkle Press, does critical research on representations of disability in film and literature, and is working on a new collection of poetry.
Location
Biblioasis Bookstore
1520 Wyandotte Street East
Windsor, Ontario