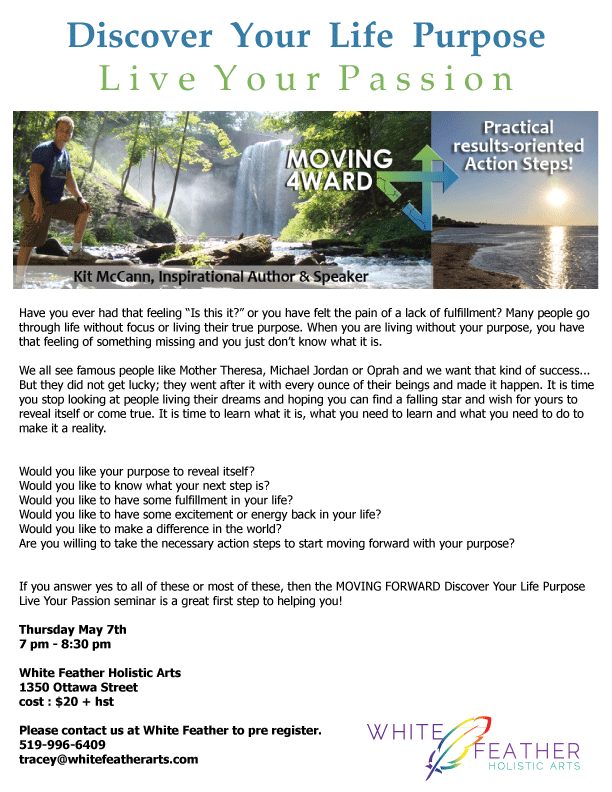 Have you ever had that feeling "Is this it?" or you have felt the pain of a lack of fulfillment? Many people go through life without focus or living their true purpose. When you are living without your purpose, you have that feeling of something missing and you just don't know what it is.
We all see famous people like Mother Theresa, Michael Jordan or Oprah and we want that kind of success… But they did not get lucky; they went after it with every ounce of their beings and made it happen. It is time you stop looking at people living their dreams and hoping you can find a falling star and wish for yours to reveal itself or come true. It is time to learn what it is, what you need to learn and what you need to do to make it a reality.
Would you like your purpose to reveal itself?
Would you like to know what your next step is?
Would you like to have some fulfillment in your life?
Would you like to have some excitement or energy back in your life?
Would you like to make a difference in the world?
Are you willing to take the necessary action steps to start moving forward with your purpose?
If you answer yes to all of these or most of these, then the MOVING FORWARD Discover Your Life Purpose Live Your Passion seminar is a great first step to helping you!
Facilitated by Kit McCann
Thursday May 7th
7 pm – 8:30 pm
White Feather Holistic Arts
1350 Ottawa Street
cost : $20 + hst
Please contact us at White Feather to pre register.
519-996-6409
[email protected]
Location
White Feather Holistic Arts
1350 Ottawa Street
Windsor, Ontario