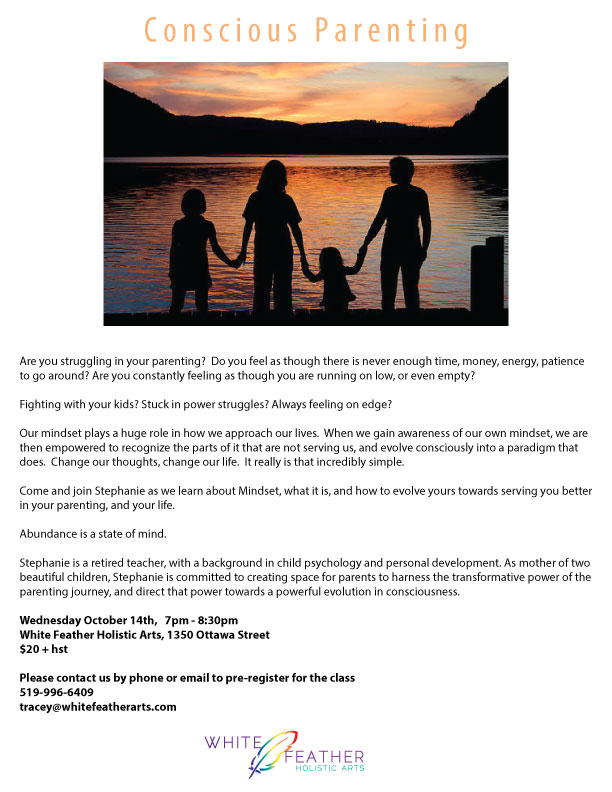 Conscious Parenting: Mastering Your Mindset
with Stephanie Renaud
Are you struggling in your parenting? Do you feel as though there is never enough time, money, energy, patience to go around? Are you constantly feeling as though you are running on low, or even empty?
Fighting with your kids? Stuck in power struggles? Always feeling on edge?
Our mindset plays a huge role in how we approach our lives. When we gain awareness of our own mindset, we are then empowered to recognize the parts of it that are not serving us, and evolve consciously into a paradigm that does. Change our thoughts, change our life. It really is that incredibly simple.
Come and join Stephanie as we learn about Mindset, what it is, and how to evolve yours towards serving you better in your parenting, and your life.
Abundance is a state of mind.
Stephanie is a retired teacher, with a background in child psychology and personal development. As mother of two beautiful children, Stephanie is committed to creating space for parents to harness the transformative power of the parenting journey, and direct that power towards a powerful evolution in consciousness.
When: Wednesday October 14th, 7pm – 8:30pm
Where: White Feather Holistic Arts, 1350 Ottawa Street
Cost: $20 + hst
Please contact us by phone or email to pre-register for the class
519-996-6409
[email protected]
Location
White Feather Holistic Arts
1350 Ottawa Street
Windsor, Ontario