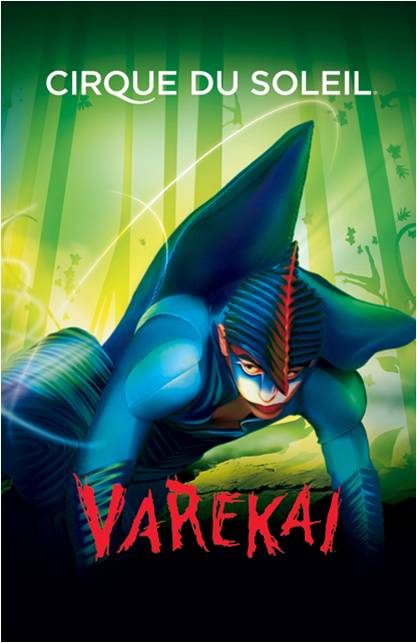 World renowned entertainers Cirque Du Soleil will bring their brand new arena act Varekai to the WFCU Centre for 7 performances from Thursday January 23 to Sunday January 26. Windsor will be Varekai's fourth tour stop since it embarked on a new journey this past December touring the world in arenas.
Deep within a forest, at the summit of a volcano, exists an extraordinary world¾a world where something else is possible. A world called Varekai.
The word Varekai (pronounced ver·ay·'kie) means "wherever" in the Romany language of the gypsies, the universal wanderers. Directed by Dominic Champagne,this production pays tribute to the nomadic soul, to the spirit and art of the circus tradition, and to those who quest with infinite passion along the path that leads to Varekai.
In this amazing new performance a young man is parachuted into the shadows of a magical forest, a kaleidoscopic world imbued with fantastical creatures and the story of Varekai begins. Varekai is an adventure both absurd and extraordinary that will be entertaining for the entire family. On this day at the edge of time, in this place of pure and undiluted possibility, begins an inspired incantation to a life rediscovered and to a newly found wonder in the mysteries of the world and the mind.
SHOW SCHEDULE (JANUARY 23 – 26, 2014):
Thursday, January 23 at 7:30pm
Friday, January 24 at 4:00pm and 7:30pm
Saturday, January 25 at 4:00pm and 7:30pm
Sunday, January 26 at 1:30pm and 5:00pm
Location
WFCU CENTRE
8787 McHugh St
Windsor, Ontario