Date
Wednesday February 26th, 2020
Time
11:00am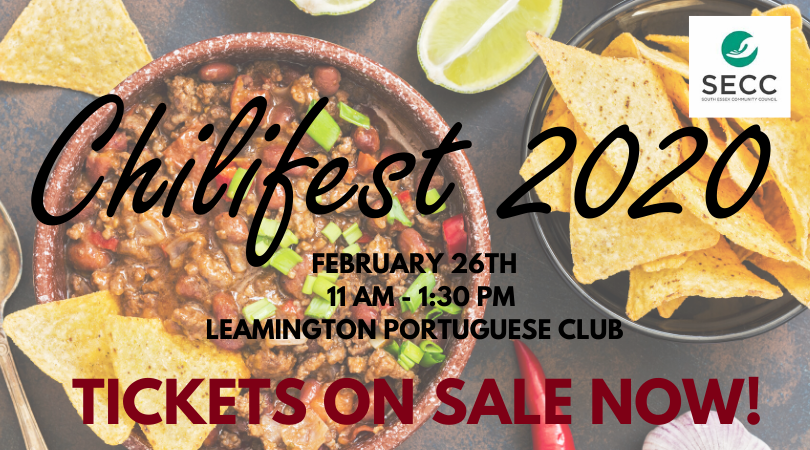 South Essex Community Council (SECC) is inviting the community to attend our annual Chilifest on Wednesday February 26th, 2020. The event will be from 11am-1:30pm and be held at the Leamington Portuguese Club.
This year's event will feature over two dozen chilis, baked potatoes, nachos, vegetables, cake, and raffle prizes. All the food and prizes are donated by local businesses and community groups. This event raises money for SECC'S transportation services which provide accessible and affordable transportation for seniors and persons with disabilities.
Tickets for the event are available at SECC's office, 215 Talbot Street E. in Leamington for $8. Tickets are also available at the door on the day of the event for $10. You can also purchase tickets online at www.secc.on.ca/chilifest, for $10. For those who cannot stay at the event, take out is also an option.
Workplaces are encouraged to pre-order take out by calling 519-326-8629.