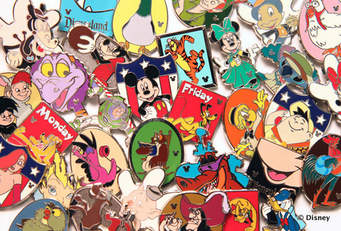 Windsor's first Disney Addicts Meet and Greet Event
We'd like to invite all Disney Addicts / fans / lovers to come out and have a fun afternoon with us. If you collect / trade (or are just thinking about starting to) : Tsum Tsums, Disney Lego figures, trading cards, vynalmations, posters, frames, antenna toppers and more. Bring them.IF you are a Disney pin collector, experienced or novice, please bring your pins.
If you have been a Disney Addict for years or just started, please come out and ask questions, tell us your experiences, where you've been, where you plan to go, come and join us.
Got questions ? we'll try and answer them.
Love Disney ? We do too !
If you're new to The Disney addiction and just have lots of questions, come on out ! We want to make sure you have the best possible experience.
FREE to all guests:
I'd like to add that Management at the Caboto Club has offered all guests the following FREE items…
-pizza (hand tossed and baked in a wood burning stove)
-coffee, tea, water
-desserts
Door Prizes:
There will be a chance to win some great door prizes from local businesses such as, Cartoon Kingdom and Tim Horton's.
Grade 8 Field Trip Fundraiser:
As well, one of our youngest members will be fundraising for a grade 8 field trip to Quebec City. She will be raffling off one of her faourite Limited Release Disney pins. All proceeds will help send her off to "La Belle Provence" with her classmates. She will be selling tickets throughout the event for $2 each, or 3 tickets for $5.
Location
The Caboto Club
2175 Parent Avenue
Windsor, Ontario