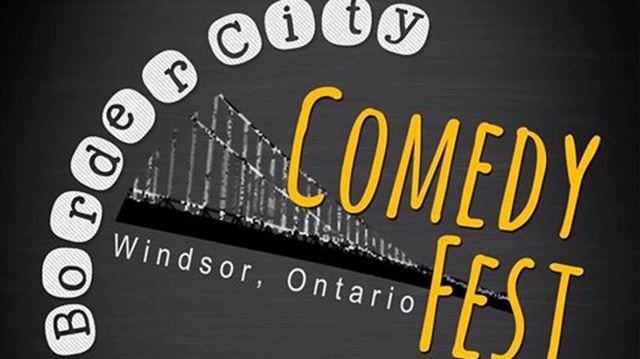 9pm start time. 1444 Ottawa St. (lower level)
The second annual Border City Comedy Fest begins July 10th, 2015 showcasing some of North America's best stand-up comedians. Our first year of the fest we sold out 19 shows across the great city of Windsor, Ontario, Canada. This year we have some special America based events to add to the list! Making this event not a Windsor Comedy Festival, but a true – Border City Comedy Fest!
During the competition portion, 1000's comedians will be narrowed down to 64 entries. From there, 64 comics will battle for their share of the $5000 prize pool! It will be like Last Comic Standing – live here in the Border City. In addition to the the competition portion, we are offering multiple gala-style and showcase performances in venues around Windsor.
The finale weekend will take place on the weekend of September 25th & 26th, 2015 at the 800 seat Olde Walkerville Theatre on Wyandotte Street in historic Walkerville. The founder of Border City Comedy Fest, Josh Haddon, chose this venue out of appreciation for the rich history Windsor boasts. The theatre has been host to many events since it's erection in 1920, Border City Comedy Fest is proud to help restore this theatre to its former glory.
Tonight, the finalists from night 1 battle it out to secure their spot in September and their shot at the $5000 prize pack.
Location
Comedy Quarry @ The Rockhead Pub
1444 Ottawa Street
Windsor, Ontario