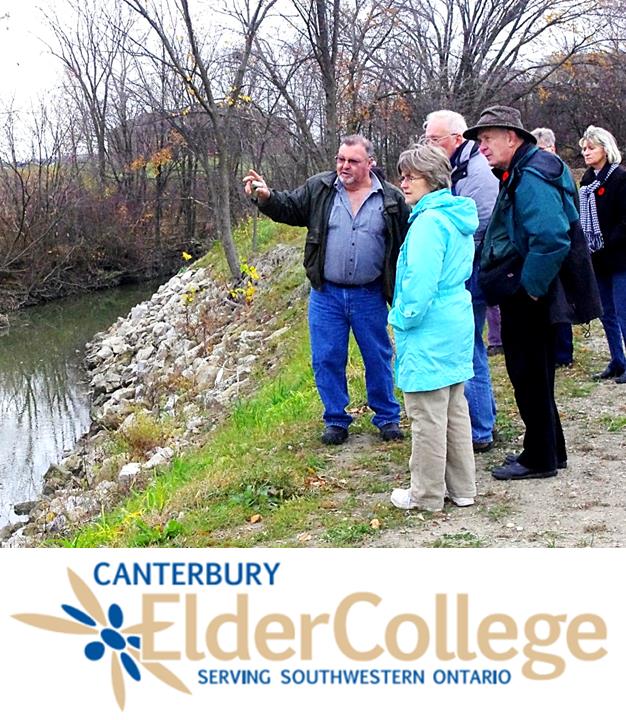 In this, ElderCollege's second Introductory Course to the wines of Essex County, we will explore four new and creative local wineries. The course will provide you with an opportunity to learn about both the growth of the wine industry in Essex County through visits to selected wineries and how the wine industry functions. At each of these selected Wineries, knowledgeable. Presenters will discuss how climate and terroir (soil) impact wines, the growing of grapes and their varieties, and the making of their wines. Each session will include a tour of some aspects of each facility followed by wine tastings. Thus, you will have an opportunity to experience the quality of some of our Essex County wines.
The course will be held over four days, at four different wineries:
I: April 16 Viewpointe Estate Winery: Overview of Essex North Shore wine region with Claudia Taylor
II: April 23 Cooper's Hawk Vineyards: Vineyard Management with Tom O'Brien
III: April 30 CREW Colchester Ridge Estate Winery: Marketing our regional wines with Michelle Plunkett
IV: May 7 Sprucewood Shores Estate Winery: The Art of Wine Making with Tanya Mitchell
Instructors:
I. Claudia Taylor (sommelier) has 5 years experience as production manager at Viewpointe Winery. She holds a BSc and a B Comm. Previously experience includes Hiram Walkers. II: Tom O'Brien spent 39 years as a partner at PricewaterhouseCoopers, Tom started wine grape farming in 2007 and now operates a winery now in its 4th harvest. Tom oversees farming as well as sales, events and LCBO contact.
III: Michelle Plunkett has been the manger of CREW winery since 2010, an instructor at St. Clair College and has 25 years in the hospitality business.
IV: Tanya Mitchell is the vintner at Sprucewood as well as part of the Mitchell family owners. She has a degree in Chemical engineering and takes part in all aspects of this family owned business.
Canterbury ElderCollege provides learning opportunities for older adults (55+) who wish to enrich their lifestyle through active involvement, education and contribute to the social and cultural development of their communities.
Where:
I: Viewpointe Estate Winery (151 County Rd. 50 East, Harrow)
II: Cooper's Hawk Vineyard (1425 Iler Rd. RR #1, Harrow
III: CREW (108 County Rd. 50 East, Harrow)
IV: Sprucewood Shores (7258 County Rd. 50 West, Harrow)
When: April 16, 23, 30 & May 7, 10:00am-12:00pm
Course Fees: $35 + $20 (Material Fees) + HST = $62.15
To register, or for further details, please visit Canterbury ElderCollege's website: http://www1.uwindsor.ca/canterbury/eldercollege or call us at 519-253-3000 x 4944
Location
Viewpointe Estate Winery, Cooper's Hawk Vineyards, Colchester Ridge Estate Winery, Sprucewood Shores Estate Winery
151 Cnty Rd. 50 E, 1425 Iler Rd. RR#1, 108 Cnty Rd. 50 E, 7258 Cnty Rd. 50
Harrow, Ontario