Date
Friday December 4th, 2020
Time
See Description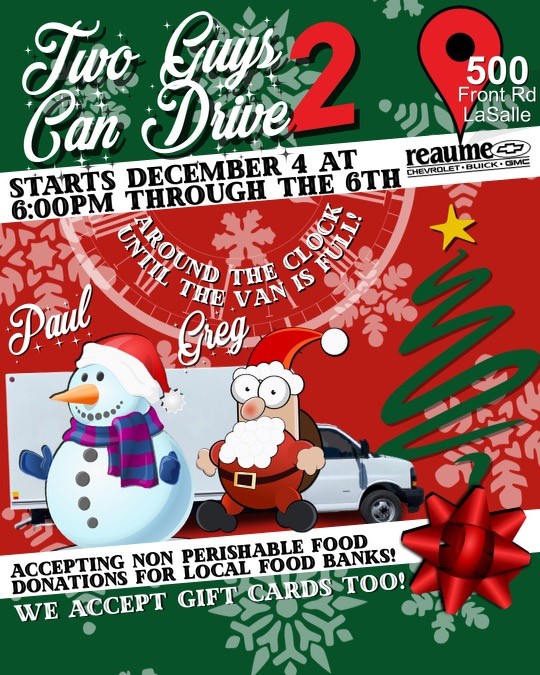 2nd Annual '2 Guys Can Drive' to take place again out front of Reaume Chevrolet Buick GMC starting Friday December 4th at 6pm until Sunday December 6th… or until the Cube Van is full!
Please consider these items for donation:
-Broth
-Gravy
-Canned fruit
-Canned potatoes
-Canned mushrooms
-Paper towels
-Kleenex
-Pancake mix + syrup
– 2 in 1 shampoo
-Dish detergent
-Laundry detergent
-Crackers
-Cereal
-Peanut butter
-Jam
-$25 Giftcards for Tim Hortons, Walmart, Shoppers Drugmart, Freshco, etc.
*Please be mindful of expiration dates on items.