Charges Laid In Illegal Firearms Investigation
Tuesday June 1st, 2021
Posted at 7:54pm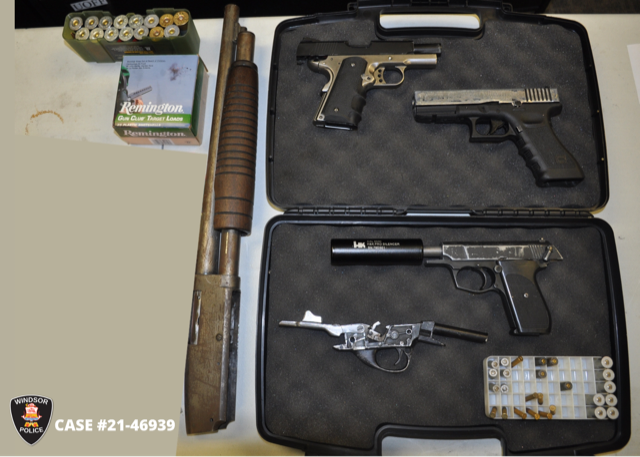 An investigation by the Windsor Police Service Drugs and Guns Unit has resulted in numerous charges and the seizure of imitation firearms and live ammunition.
In May of 2021, police said they launched an investigation into the suspected possession of illegal firearms in the City of Windsor.
During the investigation, an adult male, an involved residence and involved vehicles were identified.
.
On Monday, May 3st1, 2021, the suspect was located in the 2700 block of Lynngrove Court. He was subsequently arrested without incident.
Officers were granted search warrants for the involved residence located in the 2700 block of Lynngrove Court and the vehicles.
At approximately 10:15pm, the warrants were executed at the involved residence and vehicles.
As a result of the search, officers located and seized from the residence three imitation firearms, a partially sawed-off shotgun and various types and amounts of live ammunition.
Lawrence Davis, a 23-year-old male from Windsor, is charged with ten counts of breach of probation, possess firearm knowingly not holding a license, two counts of possess a firearm while prohibited, possess weapon dangerous to public peace and nine counts of fail to comply with release order.