Arrest Made After Damage To W.E. Trans Support's Community Centre In February
Saturday April 24th, 2021
Posted at 8:53am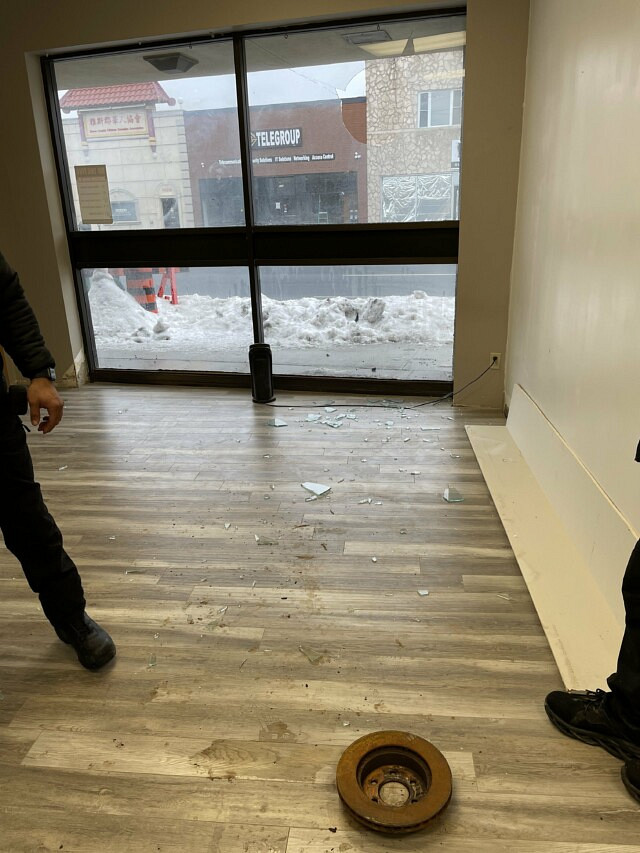 The Windsor Police Service Morality Unit has made an arrest in relation to their investigations into damage made in February 2021 at the W.E. Trans Support's Community Centre in the 1400 block of Tecumseh Road East.
On Monday, February 15th, a racist symbol and an offensive homophobic word were found on the front windows.
On Saturday, February 20th, more swastikas, homophobic slurs, racial slurs, and anti-police statements were reported to have been written on the windows.
On Monday, February 22nd, the building was once again spray painted, and a rusted brake rotor from a vehicle was thrown through the front window, shattering the glass, damaging their new floor
During the course of the investigation, an adult male suspect and an involved residence were identified.
On Wednesday, April 21st, 2021, investigators from the Morality Unit applied for and were granted a search warrant for the involved residence in the City of Windsor.
At approximately 12:45 pm, the suspect was located and arrested without incident.
Seth Bertrand, an 18 year old male from Windsor, is charged with three counts of mischief under $5000.
Windsor Police say that the matter is being further evaluated for charges related to hate motivated crimes.