New Apartment Development Approved In Tecumseh
Tuesday February 9th, 2021
Posted at 9:20pm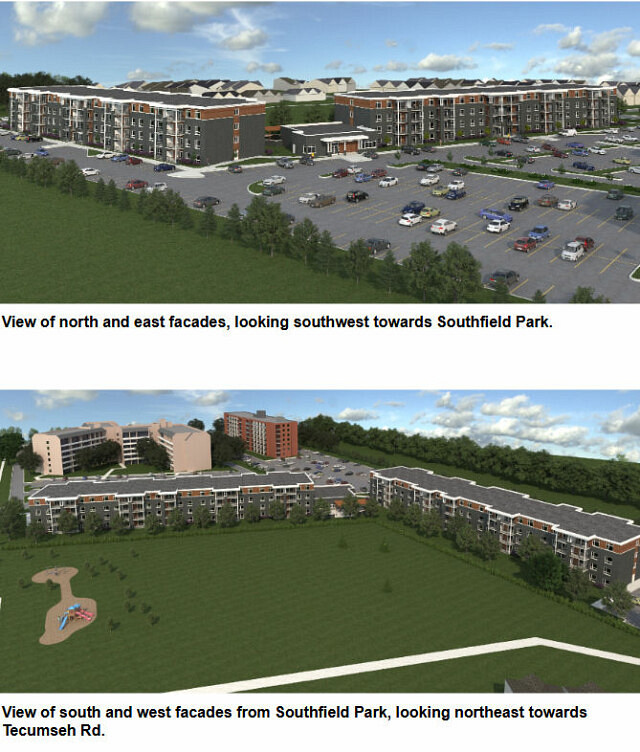 A new apartment development got town council approval in Tecumseh Tuesday evening.
Skyline Real Estate Holdings will construct two four-storey, 71-unit apartment buildings at Tecumseh Road and Southfield Drive.
The development will include 142 total units. A one-storey amenity building is situated between the apartment buildings.
The construction also includes 193 parking spaces, landscaping, an outdoor amenity that consists of a BBQ area with seating, raised garden beds, an electric fireplace/bonfire area and an outdoor dog run area to the south of the amenity building.
The owners will also receive a $100,000 Development Charges grant to be applied to total Development Charges of just over $1.4 million payable for the project. This grant is the maximum available under the Tecumseh Community Improvement Program for the project.