Arrest Made In Church Street Fire Investigation
Monday February 22nd, 2021
Posted at 1:39pm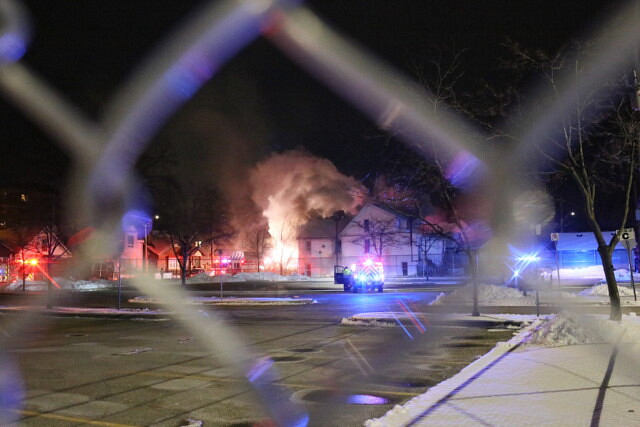 Windsor Police have made an arrest in a fatal house fire investigation.
Windsor firefighters were called to the 400 block of Church Street shortly before 9:30 pm Sunday, February 7th, for reports of smoke and fire coming from a building.
Firefighters found heavy smoke and fire conditions upon arrival.
A man and a woman were rescued from the home by firefighters and were taken to hospital, where the man, a 59-year-old, later succumbed to her injuries.
On Wednesday, February 10th, 2021, the 54 year old female victim from the house fire, succumbed to her injuries.
As a result of their investigation, the Major Crime Unit identified an adult male suspect.
On Friday, February 19th, 2021, at approximately 10:00 am, officers from the Windsor Police Service Problem Oriented Policing Unit located the suspect in the area of Wyandotte Street East and Langlois Avenue, and he was arrested without incident.
Lowell Campbell, a 50-year-old male from Windsor, is charged with arson – disregard for human life, criminal negligence causing death – two counts and fail to comply with undertaking.