Police Arrest Suspect, Recover Stolen Vehicle After Foot Chase
Tuesday November 3rd, 2020
Posted at 2:18pm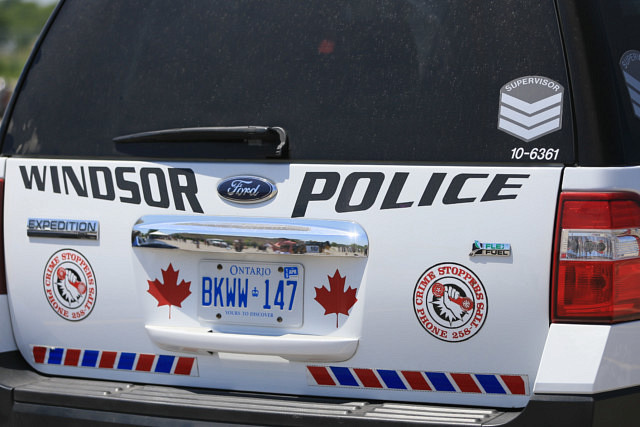 WIndsor Police have returned a stolen vehicle to its owner after a foot chase resulted in an arrest.
On Monday November 2nd, officers were on patrol in the 1600 block of Dufferin Place when their attention was drawn to a vehicle driving in the area. Officers received information that the vehicle had been reported stolen earlier in the day from Tecumseh.
Officers communicated with one another to set up a perimeter in the area of the vehicle.
The subject vehicle pulled into the parking lot of a business located in the 1400 block of Ouellette Avenue and the driver abandoned the vehicle, blocking customers who were attempting to use the lot.
When the subject driver saw officers approaching, he fled and officers initiated a foot pursuit. The suspect proceeded to jump a fence and fled westbound. Officers were able to contain the area and arrest the suspect in the rear yard of a residence located in the 1400 block of Victoria Avenue.
Officers retraced the route the fleeing suspect had taken and located a number of discarded items, including the keys to the stolen vehicle.
The recovered stolen vehicle was returned to the owner.
Jonathon Grosse, a 28 year old male from Windsor, is facing a number of charges including theft of a motor vehicle, possession of property obtained by crime over $5,000, and operating a motor vehicle while prohibited.