Windsor Police Seize Drugs, Weapons And Cash After Drug Investigation
Wednesday October 14th, 2020
Posted at 2:04pm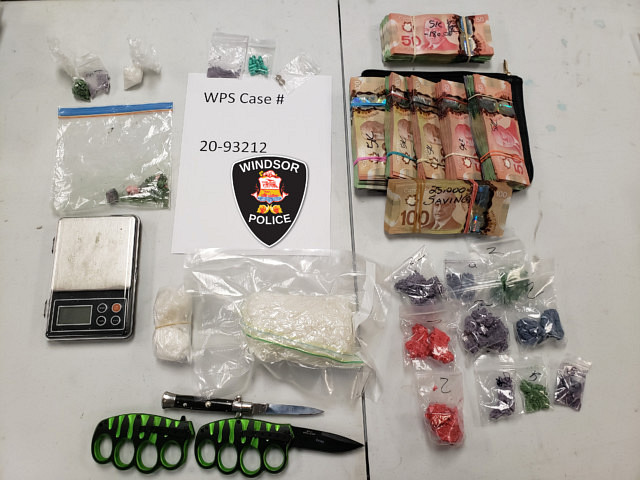 Windsor Police have arrested two suspects and have seized drugs, weapons and cash following a drug investigation.
Police launched their investigation in September and searched a residence, a motel room, and a vehicle associated with the suspects.
As a result of the searches investigators located and seized:
205.1 grams of fentanyl
309.7 grams of crystal methamphetamine
10 x 3 mg hydromorphone tablets
2 x 100 mg morphine tablets
2 x brass knuckles – Prohibited Weapon
switchblade knife – Prohibited Weapon
slightly over $50,000 in Canadian currency
2 x functional scales
money counter
Bradley Hoffman, a 39 year old male from Windsor, and Sabrina Klippenstein, a 30 year old female from Windsor, face sixteen charges including multiple counts of possession of a controlled substance for the purpose of trafficking and possession of prohibited weapons.