$2.7 Million Worth Of Drugs Seized At The Ambassador Bridge
Wednesday October 7th, 2020
Posted at 12:06pm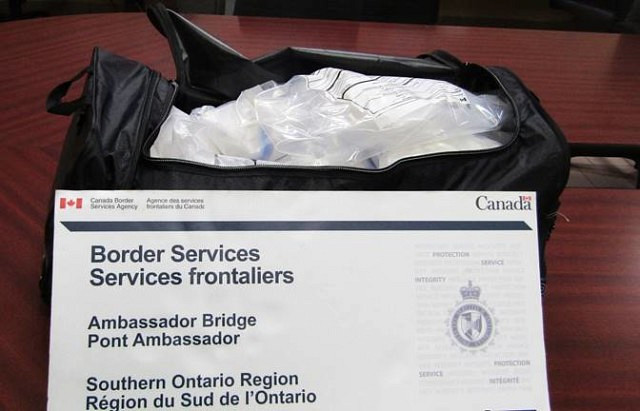 Customs at the Ambassador Bridge have seized $2.7 million worth of methamphetamine.
On September 22nd, a commercial truck entered Canada through the Ambassador Bridge and was referred for a secondary examination.
During the examination, border services officers discovered a duffel bag filled with packages of suspected methamphetamine.
In total approximately 21 kilograms of suspected methamphetamine valued at $2.7 million was seized.
Jaspreet Singh, 29, of Brampton, Ontario is charged with Importation of Scheduled I substance and Possession for the purpose of trafficking.