Driver Arrested After Spinning Vehicle At Tecumseh Road Plaza
Wednesday September 30th, 2020
Posted at 2:37pm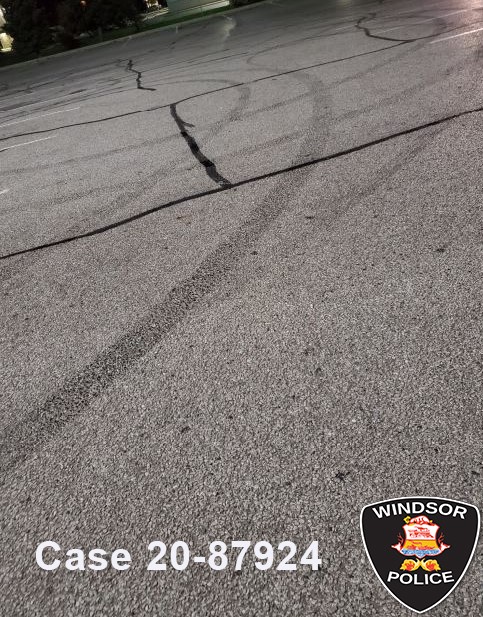 A driver has been charged after police allege he operated a vehicle "in a dangerous manner that put lives at risk."
Police say they've recently been receiving ongoing complaints about loitering, property damage and "erratic vehicle operation" during the weekends in the parking lot of a plaza in the 300 block of Tecumseh Road East.
In response to the complaints, officers were assigned to monitor the area on Saturday, September 26th.
Police say individuals began to gather throughout the parking lot in small groups around 8:30pm, and officers then saw the driver of a vehicle begin to rev the engine, causing the wheels to go into a spin out. Police say the vehicle then "catapulted forward" and spun continuously throughout a large area of the parking lot, leaving fresh tire markings on the pavement.
Police say there were people on bicycles that at times were "a mere 15 feet away from the spinning vehicle."
Officers then moved in and stopped the subject vehicle. The adult male driver was arrested and the vehicle was towed from the scene. Police say the driver faces a criminal charge of dangerous driving.