Windsor Man Arrested After Drug Investigation
Friday July 31st, 2020
Posted at 2:39pm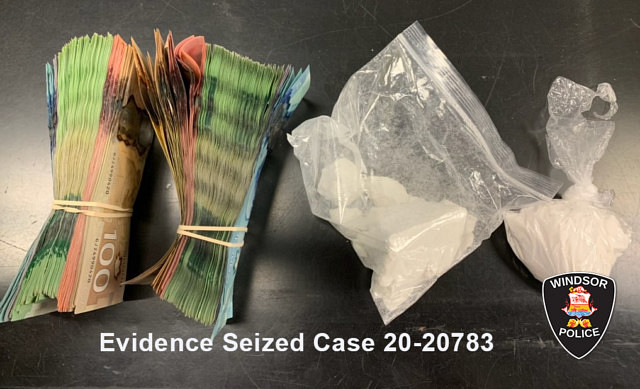 Windsor Police have arrested a man and have laid several charges after a recent drug investigation.
Police say the investigation began in March and over the course of several months officers were able to identify a suspect who they believed was using a number of different vehicles to traffic cocaine.
On Thursday July 30th the suspect was arrested.
Officers used a warrant to search a residence in the 3400 block of Dougall Avenue, as well as a vehicle.
Police seized 186.2 grams of cocaine with an estimated street value of $18,620, along with $19,785 in Canadian currency.
Namir Zec, a 28 year old male from Windsor, is facing 11 charges, including multiple counts of possession of a controlled substance for the purpose of trafficking cocaine, and possession of property obtained by crime.