Firearms Stolen During Theft
Friday January 24th, 2020
Posted at 2:36pm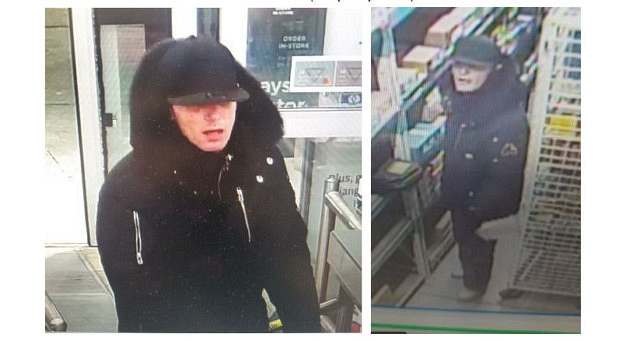 Windsor Police are looking to identify a male suspect involved in a theft of firearms and ammunition.
Police say that around 7:20pm on Wednesday, January 22nd, 2020, two firearms and a quantity of ammunition were taken during a theft at a business located in the 4100 block of Walker Road.
The suspect is described as a male white, 25 to 30 years old, with an average build, sunken cheeks, and large ears.
He was wearing a black Detroit Tigers baseball hat with a shiny sticker on the brim, a black jacket with a black fur-trimmed hood, black pants, white Nike running shoes, and black gloves.
He may have a dark marking on the right side of his mouth and under his right eye.
It is believed the suspect left the area on foot after exiting the business.
Anyone with information is asked to call the police.