Local Expert Blog: 4 Ways To Prepare Your Eyes For Spring In Windsor
Saturday April 6th, 2019
Posted at 11:00am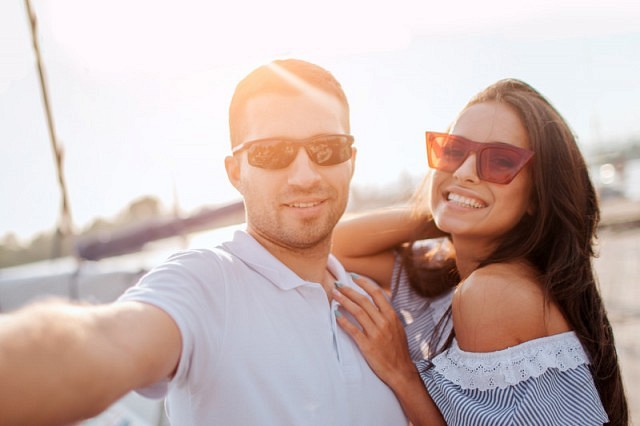 Spring time – it ushers in warmer air, fresh green grass, and flower blossoms. But there is another aspect to spring to keep in mind – how it affects your eyes. Allergies and UV rays can harm your eyes without you even realizing it. However, by following the four simple tips from Lasalle optometrist Dr. Krishna Khatri below, you can bask in the glow of the spring warmth safely:
Wear your shades!
While they certainly make everyone look "cool", wearing sunglasses when strolling through Dieppe Gardens also protects your eyes from solar radiation. But not just any sunglasses will do. Choose ones that provide 100% UVA and UVB protection to help prevent eye sunburn and other UV-related vision problems.
"Water" your eyes
If you spend a lot of time outdoors, such as exploring the Ojibway Nature Centre, then the wind and sun can dry out your eyes. If this happens to you, purchase products that will lubricate your eyes to help them retain moisture and increase your eye's comfort.
Be aware of the great outdoors
After being cooped up during winter, who doesn't want to spend time idling along the Windsor riverfront once spring has arrived? However, if you have allergies or are sensitive to pollen, it is recommended that you watch how much time you spend outdoors. This will help prevent or minimize itchy, swollen, and watery eyes. Also, take note of the pollen count before deciding how much time you want to spend outdoors.
Schedule your eye appointment
To keep an eye on your eyes, make sure you schedule regular eye appointments. Your optometrist can monitor the health of your eyes, identify potential issues, and recommend ways to keep your vision in good condition no matter the season. Book your appointment today, and greet the new season with a spring in your step.
Protecting your eyes doesn't mean hunkering indoors, even when spring time weather arrives. By following the few simple tips above, you can be out and about in Windsor while being eye smart at the same time. Enjoy!
Sponsored story by Dr. Krishna Khatrim, the owner of Lasalle Vision, which provides full scope optometry services to residents of Lasalle, Windsor and Amherstburg. Visit the Lasalle Vision website to book your comprehensive eye exam or call 519-966-9236 today.