Scarehouse Windsor Provides Bigger Frights At New Permanent Facility
Monday September 25th, 2017
Posted at 9:00am

Hello time traveller!!

This article is 485 days old.

The information listed below is likely outdated and has been preserved for archival purposes.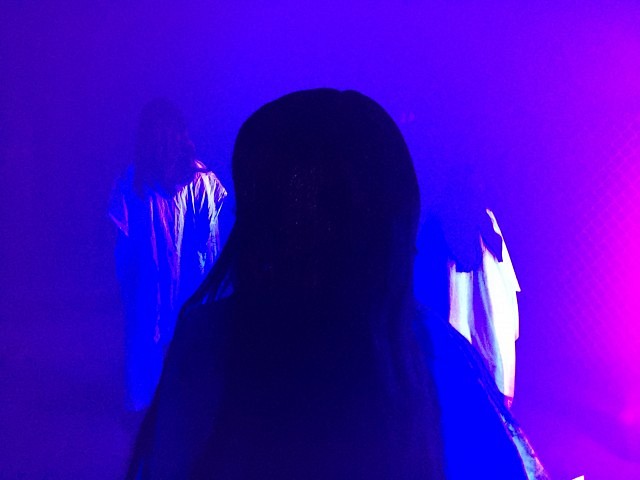 Struggling to survive for a decade, the scariest times are yet to come for a local haunted house.
Built by Scarehouse Windsor, the Scared Evil Haunted House located at 1441 Mcdougall Avenue opens Friday, September 29th. In a permanent home after moving annually, the attraction is ready for the season and beyond. While reaching this point may not seem important to most, it's allowed them to prepare for Halloween over the past 11 months.
The end result is frights that are bigger than ever. Despite this however, getting there wasn't easy.
"Just like any other business, we had a steep learning curve," said Scarehouse Windsor owner, Shawn Lippert. "We lost our shirts in the first year and I think we really only broke even in our third or fourth year."
Almost as a fluke, Scarehouse Windsor rose from the ashes of another local business. Owning Bentley's Roadhouse, Lippert's bar began losing customers once passports were required at the border. Knowing the bank was ready to foreclose, he figured there was nothing left to lose. The end result was Scarehouse Windsor, now celebrating its 10th anniversary.
Along the way, new challenges kept Lippert on his toes. One of the biggest was the accumulation of props and storing them when the haunt wasn't open. Needing lots of equipment, he reached a limit with only one month to build the attraction and a week to take it down.
Temporary spaces also created an experience that was less than ideal.
"This limitation really hindered quality versus quantity," said Lippert. "It would take about 20 of us with two U-Hauls to get everything in. Then after it was loaded, the build out was always challenging."
Eventually the hard work paid off though. Filming a movie entirely in Windsor, Lippert's friend Gavin Michael Booth asked him to be the set designer for the picture. Taking place primarily in a haunted house, The Scarehouse was filmed at one of the attraction's past locations and received worldwide distribution.
Because of its local ties and success, the movie gave Scarehouse Windsor a boost. Sets for the film were used at the real haunted house with many still being carried over:
" I always get a kick watching the movie because we loaded it with little references that only we know are there," said the owner about his experience. "I am grateful to Gavin for allowing me to work on a full length feature film. I cherish my friendship with him."
Always wanting to expand, Lippert's long-term goal from there was to find a permanent facility. Although his haunted house had gained momentum, the search soon became financially difficult. Commercial locations charged $8-$25-per-square-foot and manufacturing buildings weren't zoned for such use. Not wanting to take a chance on the unique venture, building owners left their properties empty to collect vacancy rebates instead.
Eventually, Lippert found the location he was looking for. That still didn't mean he was in the clear however.
"Our biggest issue was that there was no definition for us," he said. "We tried putting a square peg in a round hole. The city tried us as a park, a carnival and even laser tag but it was decided to make a specific definition. We went before the standing Committee, worked with our councillor Rino Bortolin, the building department, the city, lawyers, parking engineers, architects, our landlords and to be honest, many more people. The whole process took over a year. Finally it went before City Council and they voted unanimously to allow us a 'haunted house' by our definition at 1441 Mcdougall Avenue."
Now that he has a place to set up shop, Lippert is excited for the future. From basic things like staff washrooms (which weren't always available over the years) to a dedicated infrastructure for building more elaborate sets, Scarehouse Windsor is free to do almost anything it wants.
The owner is already taking advantage this year by using new technology and accommodations for his staff.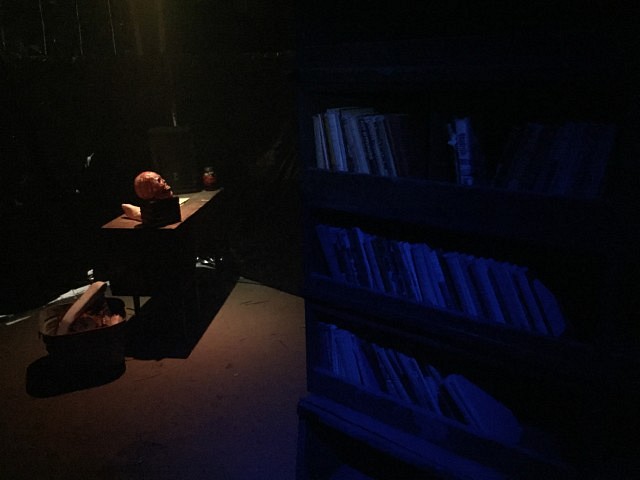 "Having infrastructure with electricity allows us to use special effects and keep our haunt fresh and innovative," he said. "We have run our entire haunt with low voltage LED's and new technologies such as the Gantom Light. We have a makeup room with compressors for air brushing and full wardrobe."
People visiting this season can expect more big changes as well. Aside from the house's name, the new facility is massive with only half being used so far. Although plans are to grow over the next several years, the current display will include animatronics, elaborate sets and detailed characters.
Another new feature is the introduction of timed ticketing. In an attempt to shorten wait times, people can reserve their time within the hour at Scarehouse Windsor's website and arrive for that hour.
Although the new facility is an end to 10 years of hard work for Lippert, it's also just the start.
"We can just grow and invest into the attraction," he said. "Knowing that on October 31st, we can just lock the door on the way out and it will be there exactly how we left, gives us that independence to build off our successes and polish the Haunt year after year."
Opening weekend is set for Friday, September 29th, and Saturday, September 30th. From there, the Scared Evil Haunted House will run on select dates in October from 7pm to 11pm during the week and until midnight on weekends. Entry is $15 with discounted rates available for group reservations.
People are encouraged to get tickets online to guarantee their spot. A detailed list of dates can also be found at the attraction's website.