10 Reasons To Buy Local In Windsor-Essex
Saturday October 31st, 2015
Posted at 11:00am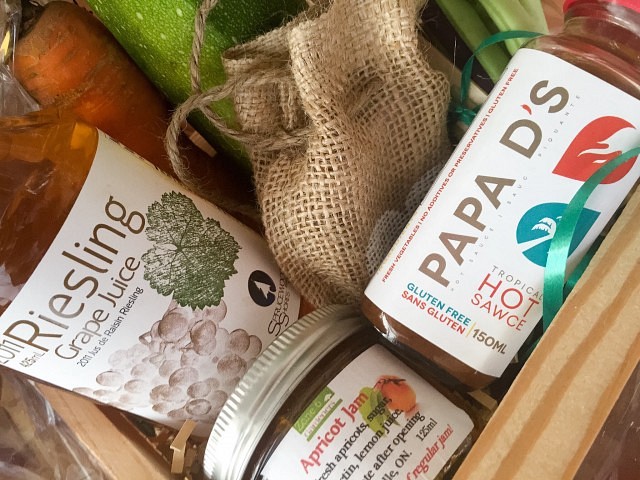 We've all seen the decal in the store window, the locally inspired restaurant menu, the sign at the farmers' market and various campaigns encouraging us to "buy local" in an effort to support local business and to keep our communities strong and vibrant. The obvious message is "let's support local business," a kind of feel-good campaign. But buying close to home is more than just a feel-good, advertising campaign.
At the most basic level, when you buy local more money stays in the community. A number of researchers and organizations are taking a closer look at how money flows, and their findings show that buying local has a profound economic impact — and many communities around the world increasingly depend on it.
10 Reasons to Shop Local:
Support Yourself: Several studies have shown that when you buy from an independent, locally owned business rather than a nationally owned business, significantly more of your money is used to make purchases from other local businesses, service providers and farms. This strengthens the economic base of the community.
Support the Community: Typically, charities, community groups and not-for-profit organizations receive more support from smaller business owners than they do from large businesses.
Keep our Community Unique: Where we choose to shop, eat and play is what makes our community home. Our one-of-a-kind businesses are an integral part of the distinctive character of our downtowns and our region at large. Our tourism businesses also benefit.
Reduce Environmental Impact: Locally owned businesses often make more local purchases requiring less transportation and generally set up shop in core business districts, such as downtowns, as opposed to developing on the fringe. This means less sprawl, congestion, habitat loss and pollution.
Support Good Jobs: Local businesses create more local jobs and, in some sectors, provide better wages and benefits.
Get Better Service: Local businesses often have a better understanding of the products they are selling and take more time to get to know customers.
Invest in Community: Local businesses are owned by people who live in this community, are less likely to leave, and are more invested in the community's future.
Put Your Taxes to Good Use: Local businesses require comparatively little infrastructure investment and make more efficient use of public services.
Buy What You Want, Not What Someone Wants You to Buy: A marketplace of tens of thousands of small businesses is the best way to ensure innovation and low prices over the long-term. A multitude of small businesses, each selecting products based on their own interests and the needs of their local customers, guarantees a much broader range of product choices.
Encourage Local Prosperity: A growing body of economic research shows that entrepreneurs, professionals and skilled workers are more likely to invest in communities that preserve their one-of-a-kind businesses and distinctive character.
It's really that simple – when you shop local and shop small, you're supporting your friends and neighbours. You're supporting your community by keeping most of that money in the region. So, this holiday season, make a difference in your community – shop local.
Expert Blog by Sabrina DeMarco, Executive Director, WindsorEssex Small Business Centre The Small Business Centre has provided thousands of entrepreneurs with the training and support necessary to start and grow successful businesses. From concept, through start-up and early growth stages of business, the Small Business Centre is a one-stop source for information, guidance and professional advice on starting and operating a business.  Whether you are just getting started or looking to expand your business, we are here to help.
For more information, visit windsoressexsmallbusiness.com.