Osteoarthritis & The Truth Of It
Sunday September 21st, 2014
Posted at 3:00pm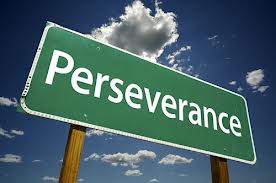 Guest article by Kinetic Konnection's Rob Pula
Many people with osteoarthritis are often told 'live with it', 'you are getting old', 'lose weight' or 'start exercising'. Seems somewhat counterproductive for someone in pain or loss of mobility but there are many truths behind those statements (except for the getting old one –all ages suffer from arthritis).
The truth of it all is that if you have osteoarthritis you must find ways to live with it. Ways to protect and preserve your joints. Ways to manage the pain so you can remain active or get active in order to keep the weight off (or lose it) and keep those joints moving.
Osteoarthritis (OA) is a degenerative disease that affects your joints.With OA, the cartilage erodes, eventually resulting in pain, stiffness, swelling and bone-on-bone movement in the affected joint.
There are many ways that can be used to manage your OA pain so you can stay or get active. Using medication is very common and can be effective. Always talk with your doctor or pharmacist before using medications.
Alternative therapies such as physiotherapy, acupuncture and massage are good ways to help manage. It is important to find a therapist that you like and understands your goals. If one doesn't work out look for another therapist.
Knee replacement for some is inevitable and if you are a good candidate (right age, health: mind & body) it can be life changing. But while you wait for the big day you still need manage your pain and remain active in order be physically ready for the procedure (check out Urban Poling – there is a technique for you!)
There are many other basic ways that you can incorporate into your daily life to help you manageOA pain to help stay active. Here is a list of things you might want to try:
Cryotherapy – the proper use of ice and heat. When used properly this can be a very easy and effective way to manage pain, inflammation and joint stiffness.
Protect your joints with braces and supports. Trust me there is a brace out there for you. You need to find one that is comfortable and effective.
Proper footwear.
TENS units (Transcutaneous Electrical Neuro Stimulation). These devices are designed to basically block pain receptors and can give hours of pain relief.
Topical creams. There are many on the market which contain different ingredients. Do a little research before buying. See if you can grab a sample.
Assistive devices for those who have a hard time getting out of a chair, car or even bed.
Walking aids. The use of canes, walkers and Walking Poles.
Staying PHYSCIALLY ACTIVE has to be your priority. Whether it is swimming, tai chi, yoga, gardening, biking, walking or urban poling you must find a way to manage your osteoarthritis so you can be active.
Yes, it can be hard to do when your pain is making you miserable and your motivation to move is low. The point is that you have to continually try different ways t to manage your OA pain to see what works for you and if they stop being effective then you need to try again.
Protecting and preserving your quality of life is important. Finding your "combination" that allows you to do this important and it does start with you.
So if you have been told to 'live with it', 'lose weight' or 'start exercising' – get to it.You owe it to yourself to make the decision that you will do everything you can to protect & preserve your quality of life.
It won't always be easy but I can't imagine the alternative being any better.
If you have any questions please email me directly [email protected]
FREE Download: A simple introduction and guide for managing Osteoarthritis.
This information provided by Kinetic Konnection Ltd. is not intended to replace the medical advice of your doctor or health care provider. Please consult with your health care provider for advice about a specific medical condition and being physically active.