Kinetic Konnection Says, How Do You Recover?
Sunday September 14th, 2014
Posted at 3:00pm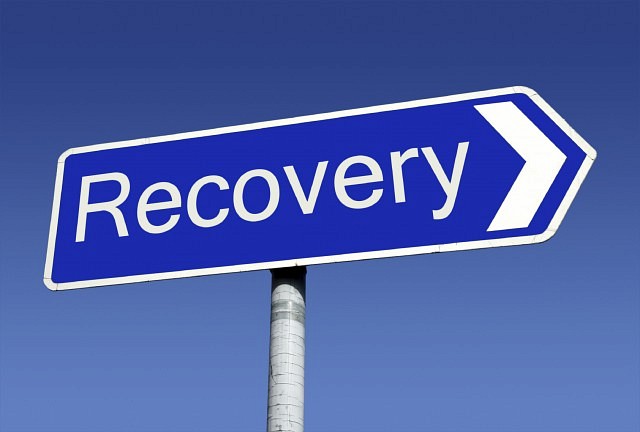 Guest article by Kinetic Konnection's Rob Pula
A popular definition of the word recover is: To restore (oneself) to a normal state.
But I suppose the next question would be: "Recover from what?"
We could be recovering from an event like a 5k run, bike ride or even a leisurely walk. Some of us could be recovering from a late night out or even an unfortunate accident. You could be recovering from surgery or maybe even recovering from a vacation (what happens in Vegas stays is Vegas, right?).
But how many of us think about how we will recover after a long day's work, whether we stood, walked or sat all day? Your legs are tired and achy and maybe even a little swollen. Your feet hate your job and your legs are screaming for rest.
So what do you do?
There are simple and easy things you can do to promote recovery and prepare for the next day.
There are other things that can help those tired, achy, sore legs and feet. Here are a few of my favorite tricks to prevent and recover and be ready for the next day:
REST & elevate those legs!
Massage – self massage is quite easy. I use a golf ball on the calves and my 7 year old loves to do foot massages – loonie per foot! You can also schedule monthly massages with an RMT.
I change my shoes (no barefoot). I slide into my Oofos and Oooo my feet are happy!
If didn't wear compression socks throughout the day (which I do in order to prevent these problems) I will put on my recovery socks.
I always wear my compression recovery socks after a run or bike. There is no evidence that they help during and I am a stickler about what socks I wear so I wait until after to put them on – and look forward to it.
When I do longer events I do wear graduated compression calf sleeves that are different from my daily socks.
Go for a walk. Yes a walk! Even 10 minutes! If you have sat or stood all day you need to get those calves working to pump blood that has pooled all day back up the heart and lungs for some O2! Try Urban Poling – seriously – get an upper body workout as well
Recovery is not a word reserved for the elite or for after training sessions. Many of us work long hard days. Back to back long hard days.
Share your recovery stories here for a chance to win a free pair Oofo Sandals. The winner will be randomly drawn from all stories submitted.
If you have any questions please email directly [email protected]
Download: A Simple Introduction & Guide for improving Poor Leg Health.