Hello time traveller!

This article is 1394 days old.

The information listed below is likely outdated and has been preserved for archival purposes.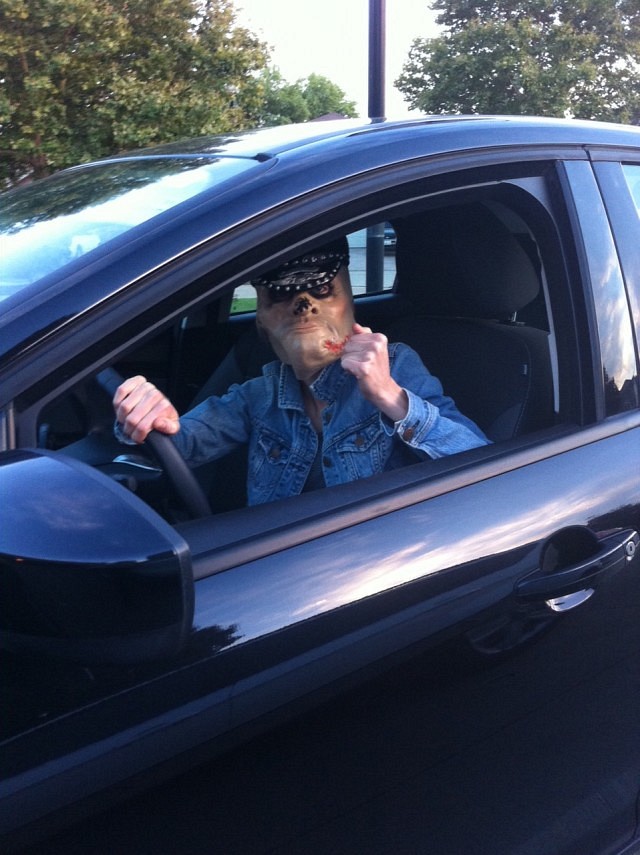 Our cars can reflect our personalities and signal who we are and what we value in life to other drivers. However, some motorists take this form of personal expression to dangerous levels by using their cars to intimidate, threaten, injure – and in some cases even kill – other motorists for perceived traffic slights. Stories about these road raging, aggressive drivers frequently make the news. Just this past month, it was reported that a man in Halton Hills, Ontario was upset because the vehicle in front of him was moving too slowly. When he was finally able to change lanes and pass the slower moving vehicle, he threw a steel block at its driver's side window causing injuries to the driver and two young children who were seated inside. The police charged this road raging man with dangerous driving, assault with a weapon and mischief endangering life.
While stories like this are rare, a study by the Canadian Public Health Association reports that road rage is a common part of the driving experience in Ontario. In fact, statistics show that if you're a driver, it is highly likely that you've been aggressively tailgated, carelessly cut-off, honked or yelled at and maybe even subjected torude gestures by another driver.
Top 5 Tips for Avoiding Road Rage
How can you avoid being involved in a road rage scenario? Although you can't completely avoid interacting with other motorists who share the road with you, you can minimize the chances of being a victim of road rage by:
Planning your route: People tend to drive erratically and can be unintentionally inconsiderate when they're lost.
Being Courteous: Yield the right-of-way when and if it's safe to do so. Don't take another driver's mistakes personally. If you have to tap your horn, do it lightly.
Apologizing for your Mistakes: Diffuse a potentially tense situation after making a driving error by gesturing an apology to the other driver.
Remaining Calm: Don't return another driver's aggression.
Calling the Police: Avoid driving near overly-aggressive motorists and call the police with their license plate information if you believe they are a danger to you and/or others.
What to do if you're being Victimized by an Aggressive Driver
If you find yourself in the unfortunate situation of being antagonized by an angry driver, you should:
Keep moving: Stay in your vehicle with the windows up and doors locked. Don't pull over and give an open invitation for a rage-filled driver to talk to you or physically harm you.
Don't Go Home: If you're being followed, go to the police station or a busy public place.
Make an Emergency Call: Make the frustrated driver think you're calling the police and reporting their license plate information to them. This gives them the chance to move on and away from you. That said, if the situation warrants, call 911if you believe you need the police to intervene.
Travelling alongside and dealing with the aggressive tactics of road-raging motorists is one of the most unpleasant and dangerous parts of driving. However, as in other aspects of everyday life, the virtues of compassion, patience and courtesy toward others can be instrumental in diffusing a tense and stressful situation – and if all else fails, you can always call for help.
Tell us your story: Have you experienced or witnessed road rage in Windsor?
Guest Article by Monica Pathak, Lawyer at Goldstein DeBiase Manzocco, Serious Injury Lawyers