PHOTOS: Autumn Tweed Ride Cycles Through Walkerville
Saturday October 19th, 2013
Posted at 3:11pm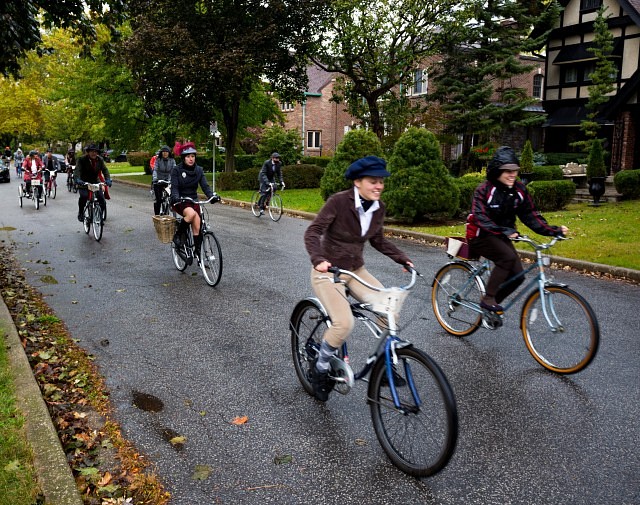 Cyclists clad in classic tweed and vintage clothes took to the streets of Windsor today in the Third Windsor Tweed Ride.
More than 150 folks dressed for the early 20th century cycled throughout Walkerville.
Tweed Rides were started in London in the fall of 2009 and the first Windsor Tweed Ride was held last fall.