Driver Charged After Ripping Through Neighbourhood at 80 kmph Over
Monday March 19th, 2012
Posted at 1:54pm

Hello time traveller!!

This article is 2460 days old.

The information listed below is likely outdated and has been preserved for archival purposes.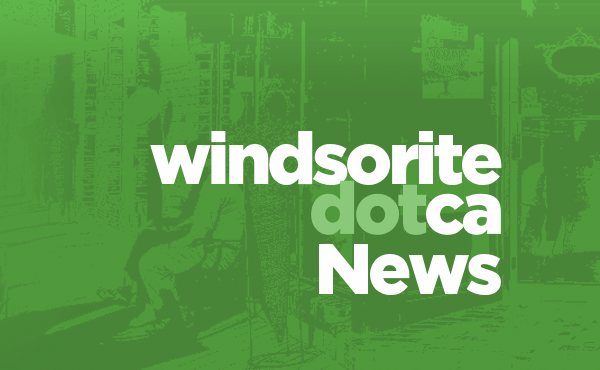 A 22-year-old Windsor man whose driver's license is already under suspension was charged with "Performing a Stunt on a Highway" after a Windsor Police Officer clocked him driving at 80 km/h over the posted speed limit on a South Windsor street last Friday night.
At 9:40pm a Traffic Enforcement Officer was stationary in a driveway in the 2400 block of Northwood Street conducting radar traffic enforcement after a number of calls from residents in the area complaining of vehicles traveling at excessive rates of speed on Northwood Street. While conducting the radar enforcement, an older model white Honda Civic coming around a corner south of his location and then accelerate rapidly northbound on Northwood toward the officer's location.
The officer clocked the vehicle travelling 130 km/h as it passed him. Northwood Avenue is a posted 50 km/h speed zone. The officer pulled out of the driveway and activated the emergency lights and siren on the police vehicle. The officer watched as the Honda approached a left curve on Northwood Avenue.
As the vehicle entered the curve at a high rate of speed, the rear tires lost traction causing the vehicle to enter the north ditch and travel 40 meters westbound. The vehicle re-entered the roadway momentarily before the driver lost control again and the vehicle entered the south ditch where it traveled 20 meters westbound before striking the stop sign located on the southeast corner of Northwood Ave at Daytona Street and coming to rest.
The officer approached the vehicle to determine if anyone was injured as a result of the collision. The officer observed the driver and his 20-year-old male passenger seated inside the vehicle.
Neither of the occupants were injured. The vehicle however, sustained moderate damage to the front bumper.
Further investigation revealed that the driver of the Honda was a suspended driver as a result of a previously unpaid fine.
The 22-year-old driver was charged with "Driving While Under Suspension" and "Performing a Stunt on a Highway" under the Highway Traffic Act of Ontario. The vehicle was impounded for seven days.