Windsor International Film Festival 2011 Video Preview
Thursday November 10th, 2011
Posted at 10:15am

Hello time traveller!!

This article is 2568 days old.

The information listed below is likely outdated and has been preserved for archival purposes.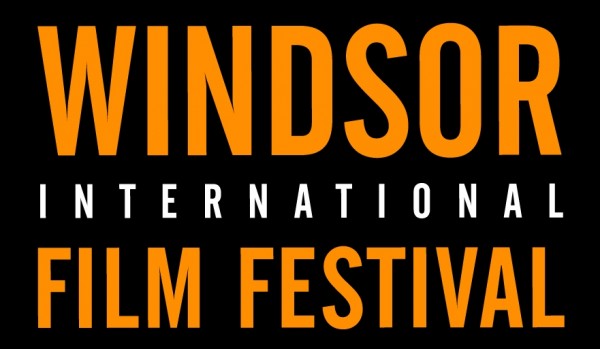 The Windsor International Film Festival opens on the red carpet today, but the bulk of film screenings take place this weekend.
Here is a selection of trailers and previews of some of WIFF's most desired screenings:
[youtube]http://www.youtube.com/watch?v=MSvqhDSbQ6M[/youtube]
Based on the life of UFC fighter Matt Hamill, The Hammer is a coming-of-age drama about the first deaf wrestler's journey to win a National Collegiate Championship. Raised among those with the ability to hear, Matt finds himself no less an outsider amidst the Deaf community. But through sheer determination, he turns what could be a disability into an asset, and in the process, serves as an inspiration for both those who can hear and those who cannot.
[youtube]http://www.youtube.com/watch?v=ybX3cgof62c[/youtube]
The story of two men from Cape Breton, Pete (Doug McGrath) and Joey (Paul Bradley), trekking west in their Chevy Impala to find prosperity in the big city of Toronto, Goin' Down the Road remains a seminal (if not the seminal) work of Canadian narrative cinema, frequently cropping up at the top of lists ranking the greatest Canadian features of all time. It was a film that invigorated both English and French-language narrative cinema. Perhaps even more importantly at the time, it introduced many Canadians to Toronto, which Shebib filmed as a burnished metropolis of skyscrapers, bright lights, and broken dreams. Now, forty years later, Shebib returns to Toronto, and to the characters of Goin' Down the Road, with Down the Road Again. Amazingly, the actors are also the same. Doug McGrath returns as Peter; Jayne Eastwood is Betty; and Cayle Chernin is Betty's buddy Selina. All were young performers in their first film roles in Goin' Down the Road; all went on to successful acting careers. Paul Bradley, who played Joey, died in 2003, so this film opens with Peter learning of his friend's death. Seems the two pals never looked back, and only stopped moving west when they ran out of continent. Peter's now a Vancouver mailman on the verge of retirement, so when Joey leaves him his ashes and a request that Peter drive them cross-country, he grumpily agrees. After the fastest Vancouver-to-Toronto montage in screen history, Peter is knocking on Betty's door. She raised Joey's daughter on her own, and the child is now a youthful-looking 40-year-old (Kathleen Robertson) who has inherited some of her father's rootless ways. Betty-Jo (get it?) decides to join the old man':s ashes on the trip east, which takes place in the same, now-vintage automobile. Even the 8-track player still works, providing the soundtrack with its early rock 'n' roll numbers — "Only Love Can Break a Heart," "Little Darling," etc. There's an undeniable pleasure in revisiting these characters four decades later.
[youtube]http://www.youtube.com/watch?v=Y3HAgq7aQOk[/youtube]
Following his British period drama The Young Victoria, Jean-Marc Vallée returns to French-language filmmaking with this unconventional love story in which two narratives are rhythmically woven together to create a tale of emotion and destiny. Set in present-day Montreal, the first story centres on Antoine (Kevin Parent), a successful DJ and divorced father of two girls who is wildly infatuated with his girlfriend Rose (Evelyne Brochu). However, he still has strong ties to his ex, Carole (Hélène Florent), and it's evident they are not entirely over one another. Carole harbours a secret belief that Antoine will return to her; their eldest daughter torments her father by blaring her parents' defining love song at every opportunity. The second story takes place in Paris in 1969. Jacqueline (Vanessa Paradis) is the fiercely devoted single mother of Laurent, a young boy with Down syndrome. With her son's life expectancy limited to twenty-five years, Jacqueline dedicates every spare moment to enriching and prolonging his life. Their days are rituals of school drop-offs, affectionate kisses and Laurent's constant request to listen to the jazz album "Café de flore." When a young girl who also has Down syndrome joins Laurent's class, Jacqueline's tightly woven world begins to fray. As it did in Vallée's hit C.R.A.Z.Y., music plays a crucial role in Café de flore, encapsulating the characters' memories and emotions, forming the soundtracks to their lives and fervently filling the edges of the screen. It seems initially that music is the only link between the two stories, but as Carole's nightmares and sleepwalking intensify, we begin to sense that she is connected to Jacqueline in a much deeper way. Vallée has crafted a mysterious and at times devastating portrait of the mystic forces controlling his characters' destinies. Viewers who only know him for the stately The Young Victoria may be taken aback by the film's unflinching sexuality, which is elegantly captured yet raw. The film is suffused with extremes: the sweetest moments of love alongside unimaginable pain. With its superbly paced fluidity, Café de flore possesses an undeniable musicality: its layered, rhythmic beat mixing together two powerful tales of love and loss.
[youtube]http://www.youtube.com/watch?v=7vM8HMsfzKU[/youtube]
The stars of "Le Quattro Volte" are, in order of appearance, an old man, a baby goat, a giant tree and a charcoal kiln. In point of fact, the kiln appears briefly at the very start of this remarkable Italian film by writer-director Michelangelo Frammartino, but it's not until the end that we know what we were looking at. Each subject — "protagonist" is too active a word — defines one of four chapters of the movie, which looks like a documentary but isn't and which contains nary a word of audible and/or significant dialogue. There are one or two instances of murmured (and, in one case, shouted) Italian, but there are no subtitles provided, and none are needed. It is a devastating, profound and at times surreal work of art. The title of Frammartino's film translates as "The Four Times," a reference to the notion that Man, like the world itself, embodies the human, the animal, the vegetable and the mineral. Each chapter is separated by a screen blackout in which one of those four elements of nature transmigrates, as it were, into the next. For instance: At the center of the first chapter is a elderly goatherd (Giuseppe Fuda). We watch as he and his charges move back and forth every day between pen and grazing field. Each night, the old man mixes a bit of dust from the floor of the village church into water — an old folk remedy — and drinks it to alleviate a bad cough. One night he fails to procure the dust and passes away in his sleep. Almost immediately, a goat is born, on camera. In this manner, the film progresses. The goat is eventually separated from the herd and takes shelter under a tree. Seasons pass. The tree is cut down. Ultimately the wood is placed in a massive kiln, where it becomes coal. The cycle of life. Except that this assessment does not begin to take the measure of "Le Quattro Volte," which embraces nothing and everything at the same time. Frammartino's camera shifts its attention — and ours — from an ant crawling on the old man's craggy face to, at one point, the very air itself, which the filmmaker finds a way to make as substantial as a pine. But merely describing what happens in "Le Quattro Volte" feels feeble when compared with the impact of watching it unfold. Frammartino knows exactly what he wants to draw our gaze to, at every second. It is, succinctly put, the whole of creation. -Michael O'Sullivan
[youtube]http://www.youtube.com/watch?v=gjNCkxnT-xE[/youtube]
From festival favourite Philippe Falardeau and the producers of last year's Academy Award®–nominated Incendies comes Monsieur Lazhar, one of the most gripping Québécois films of the last decade. Expanded from a one-character play by Evelyne de la Chenelière, this complex character study speaks of loss, innocence and imposture in an eloquent yet simple manner. Bachir Lazhar is a middle-aged Algerian immigrant seeking political refuge in Quebec. Bachir jumps at the opportunity to replace a Montreal elementary school teacher who committed suicide one night after class. The school's overworked principal is initially relieved. The story focuses on Bachir's relationship with two of his pupils: a ten-year-old boy traumatized by discovering the body of his teacher, and a girl whose interpretation of the event and resentment toward her friend provoke unforeseen revelations. To these children in shock, Bachir's traditional teaching methods, in the context of Quebec's endless pedagogical reforms, may well provide the structure they need. Even if, to Bachir's dismay, the work of Balzac remains beyond their reach. Monsieur Lazhar is further proof of Falardeau's talent for drawing out depth and precision from child actors, as seen in his 2008 film It's Not Me, I Swear! The fine performances in his latest work reflect the authenticity of the characters, and the story illustrates how adult hypocrisy and little white lies about death can turn a child's world upside down when fate strikes. The screenplay's line of questioning — how should we speak to children about death? — could have led to a very dark and dry film. Monsieur Lazhar is just the opposite: a luminous and tender tale about the lessons we learn from one another, regardless of age. Bachir has much to gain from his pupils, and so do we.
[youtube]http://www.youtube.com/watch?v=0EnEBEZNkB4[/youtube]
Annabel Cotton (Mia Wasikowska) is a beautiful and charming terminal cancer patient with a deep felt love of life and the natural world. Enoch Brae (Henry Hopper) is a young man who has dropped out of the business of living, after an accident claimed the life of his parents. When these two outsiders chance to meet at a funeral, they find an unexpected common ground in their unique experiences of the world. For Enoch, it includes his best friend Hiroshi (Ryo Kase) who happens to be the ghost of a Kamikaze fighter pilot. For Annabel, it involves an admiration of Charles Darwin and an interest in how other creatures live. Upon learning of Annabel's imminent early passing, Enoch offers to help her face her last days with an irreverent abandon, tempting fate, tradition and even death itself. As their unique love for each other grows, so do the realities of the world that they have felt closing in on them. Daring, childlike, and distinctly rare — these two bravely face what life has in store for them. Fighting pain, anger and loss with youth, playfulness and originality, there two misfits turn the tables on life and play by their own rules. Their journey begins to collide with the unstoppable march of time, as the natural cycle of life comes to claim Annabel. Directed by Gus Van Sant, Restless follows Annabel and Enoch's complex and moving journey together as it culminates in their acceptance of themselves. The relationships they share with their friends, families and each other teach them their greatest lessons of all that every end begets its own lind of rebirth, and love is deathless.
Trailers (YouTube) / Descriptions Courtesy WIFF