PHOTOS: Take Back The Night
Sunday October 23rd, 2011
Posted at 1:45pm

Hello time traveller!!

This article is 2647 days old.

The information listed below is likely outdated and has been preserved for archival purposes.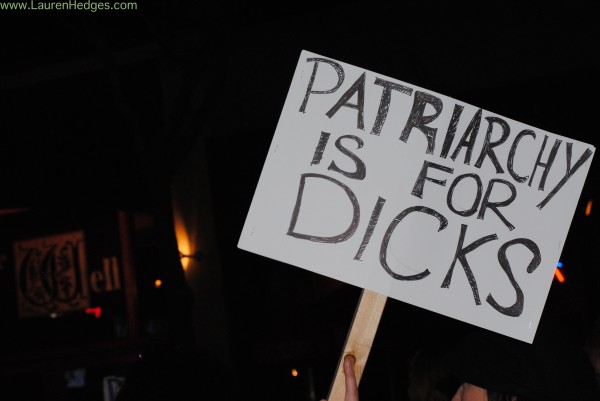 On Saturday, October 22 at 8:00 pm, hundreds of women gathered at Windsor's Dieppe Park for this year's Take Back The Night Rally.
This type of event happens all around the world, having started in the United States in 1975.  It's aim is to raise awareness of and bring an end to violence against women by keeping an entirely female presence in a march through the streets at night.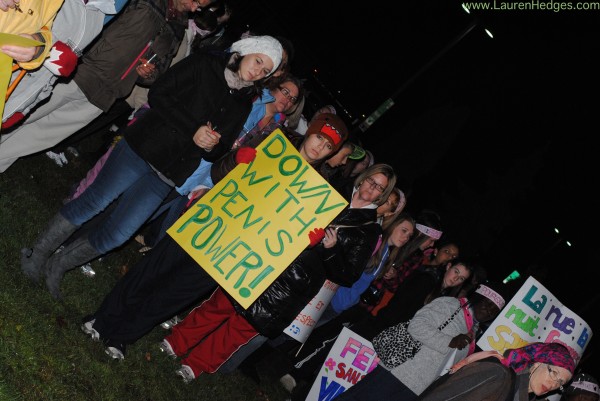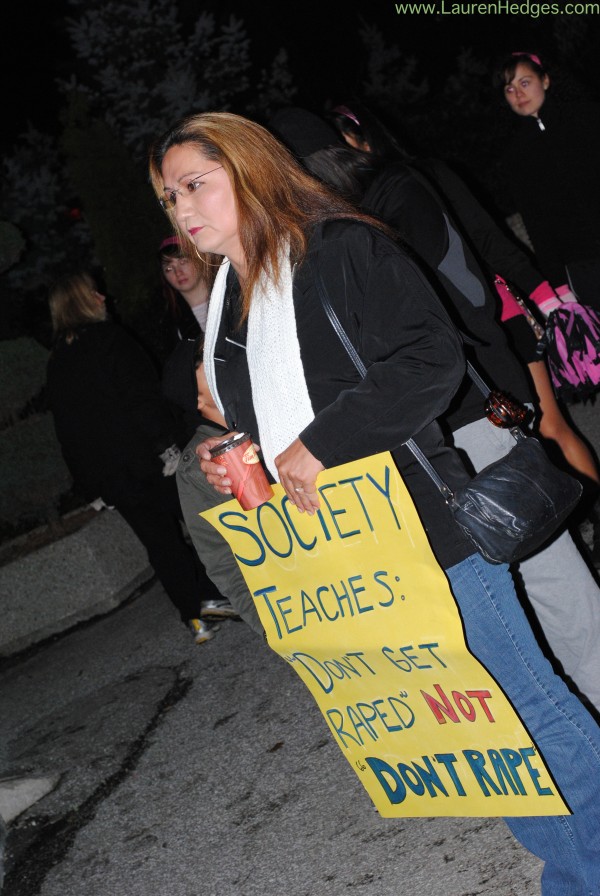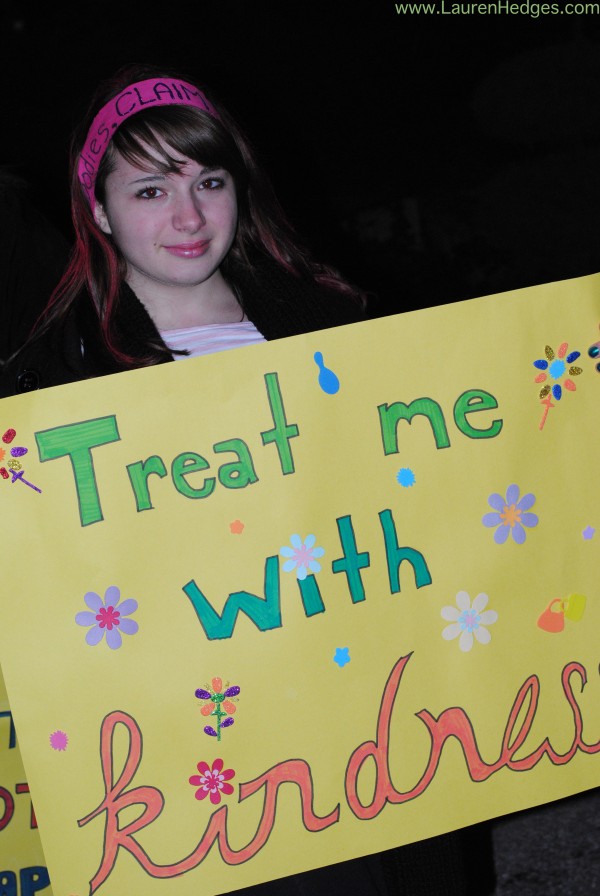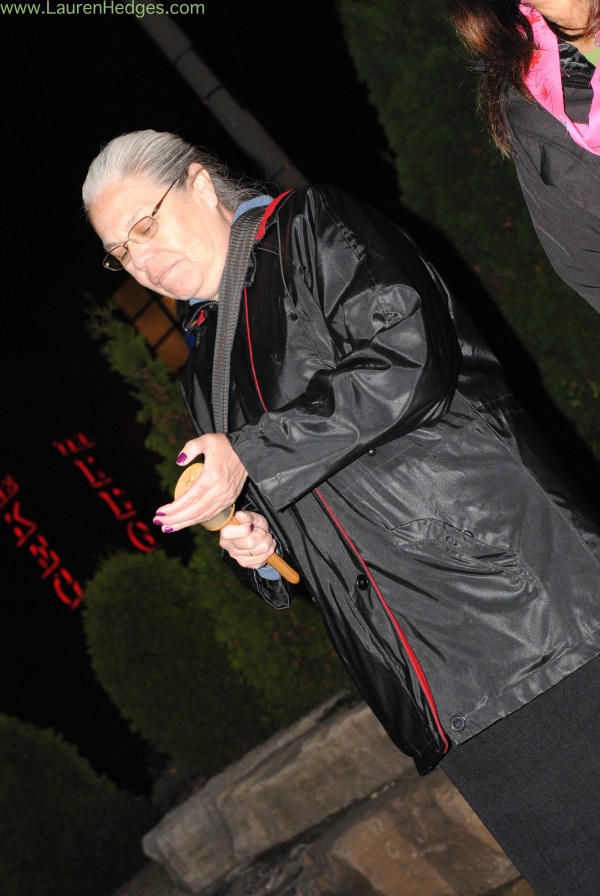 This year the event kicked off with a rally featuring  numerous guest speakers.  There was a speech by members of the Mohawk Oneida Nations, opening the night with a traditional song of friendship, which brought rapt attention from the night's participants. They spoke about the fact that first nations women have the highest abuse and murder rate and that the number of these crimes that goes unsolved is an atrocity that needs to end.
Windsor Pride also has a presence, and the only male speaker of the night.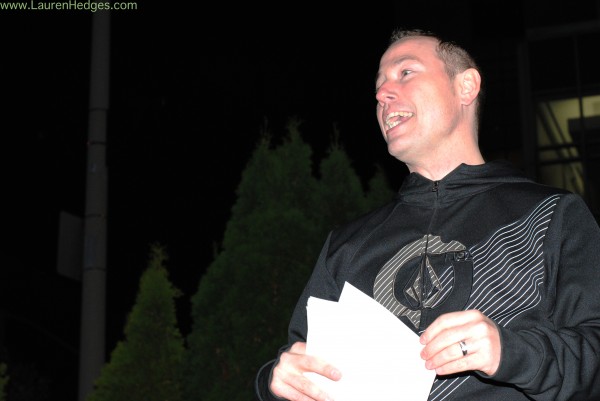 Windsor Pride generally promotes tolerance, equality, and acceptance, but on this night their message was in-acceptance, intolerance for violence against women, and any other inequalities that the gender experiences, whether it be in wages, humour, or stereotypes.  He preached that any men who are not part of the solution are part of the problem, that they need to speak up and speak out against these crimes in order to make them stop. Violence against women is an issue for both genders, he says, and we must work together to end it. He charged that tonight women don't just take back the night, they take back freedom.
This speech was met with raucous applause and cheers.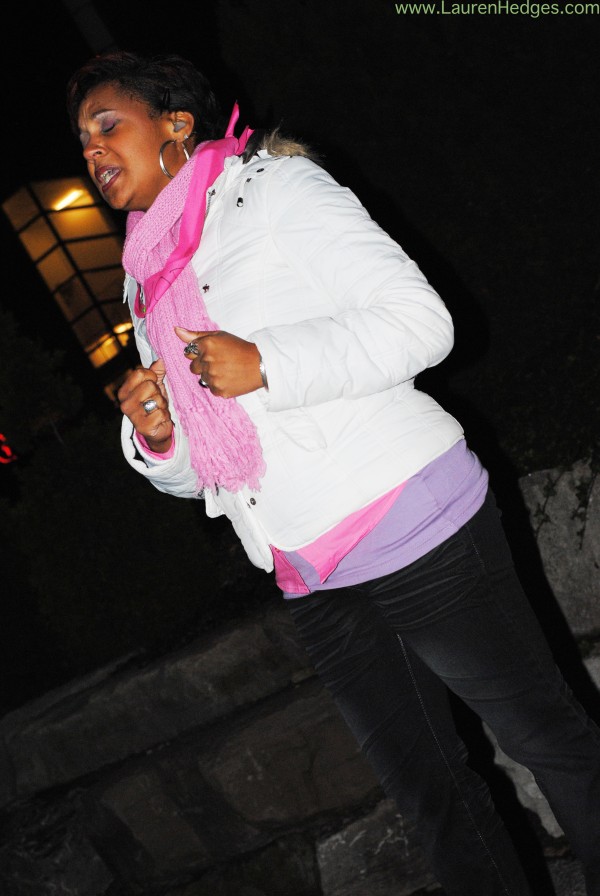 Allison St. Martin was next up to speak. She moved to Windsor recently after experiencing violence in her own life, and she is here now to move past the events that have changed her life. Her message for the night was that love never hurts, and the only way to find peace after violent events is to start by loving yourself.  Allison is a singer, and brought the entire crowd together in song with her a capella rendition of Mary Mary's  "It Is Well". Her emotional and tearful speech and song certainly struck a chord with many, and looking around there were tears in more than a few eyes.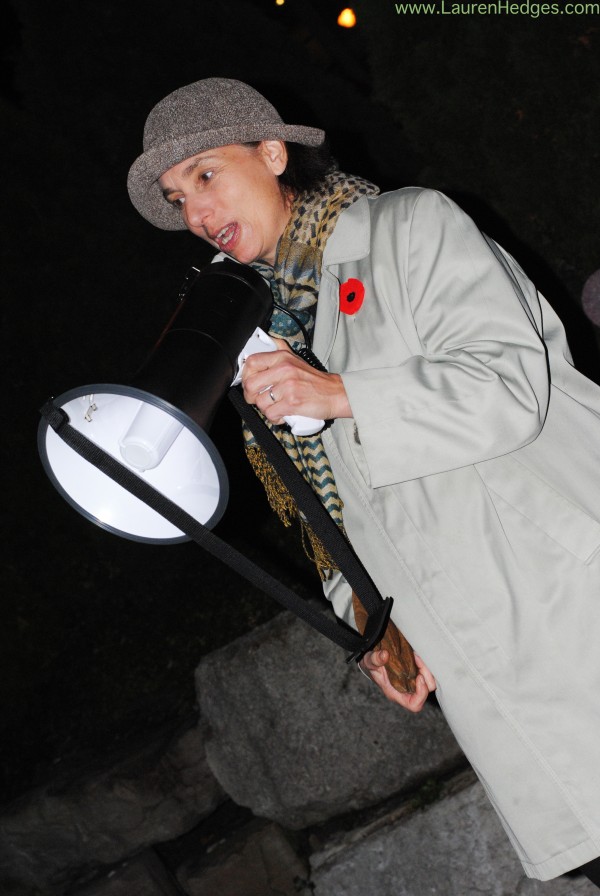 Cycling champ and published author Laura Robinson was present this night to make her voice heard as well. Laura's books focus on the inequalities for women in sports; the harassment they must endure from their male counterparts, the lack of seriousness with which their competitions are taken, and the overall struggle for female competitors in athletics. But this night her focus was a bit different, as she brought to everyone's attention current events in British Columbia. The B.C. government has refused public legal funding to non-profit advocacy groups looking to take part in a missing women's inquiry that began earlier this month and I expected to last for the next eight. The idea of this inquiry is to see whether or not women are being treated as equal members of society, whether they be housewives or sex-trade workers.  Laura wants to make sure that cases or murdered and missing women are not swept under the rug. Her speech was passionate and brought many responses from the crowd about the injustice of the government of B.C.'s refusal to assist groups involved in this inquiry.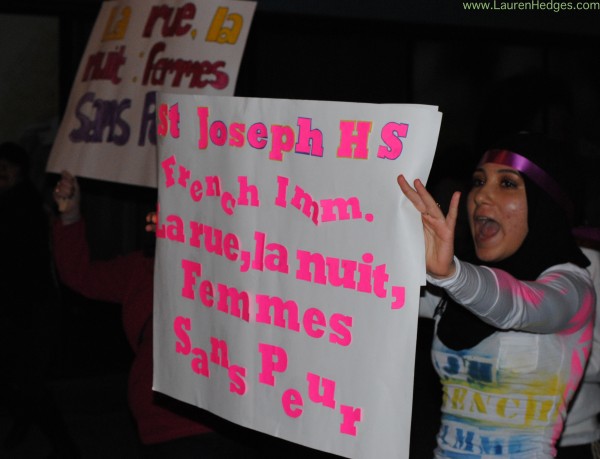 Take Back the Night also had it's first ever French visibility in Windsor, with many students from the local French Immersion high schools taking part, as well as a French speaker.
The march itself was kicked off by The Radical Cheerleaders, who performed chants against date rape, calling out that they refuse to be oppressed, and that blame needs to stop being placed on the victims.
After this, they led participants across the street onto Ouellette where a forty-minute march through the downtown core ensued.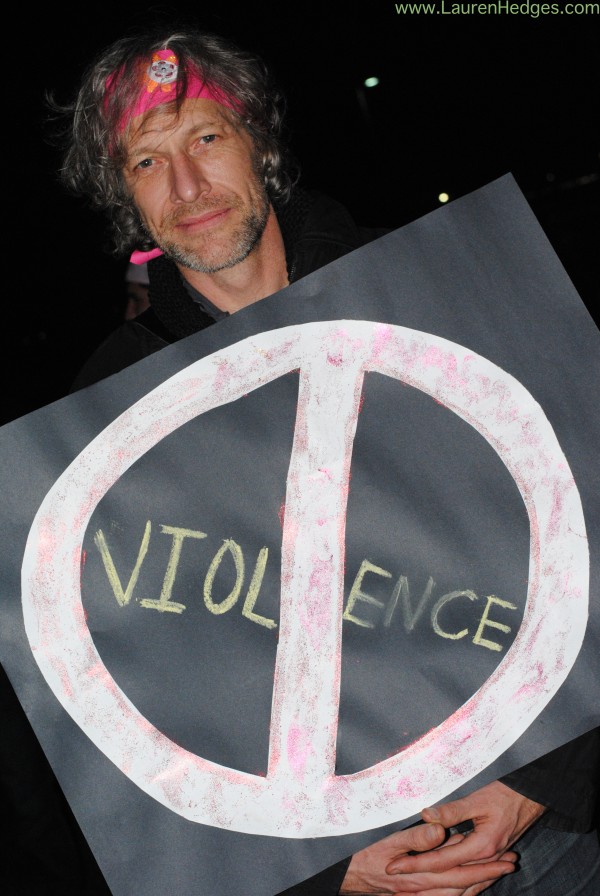 Although men were welcome and encouraged to take part in the rally, they were asked to remain behind for the march. One of the big ideas behind the event is to challenge the idea that women need protection and supervision when walking the streets at night, so a strictly female presence in the march was as important as the cheers and chants that went along with it.
As demonstrators snaked through downtown, traffic was slightly snarled, but most motorists were supportive of the event and patient enough to await it's passing. Pedestrians stopped to watch, many with cell phones out taking pictures, and uttering supportive cries of their own.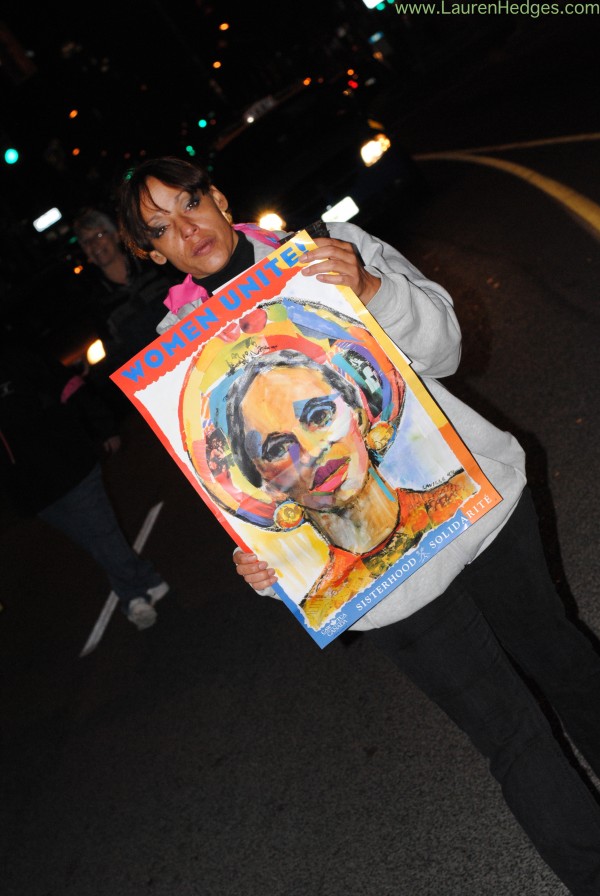 The streets rang with the chants of "Hey hey, ho ho, patriarchy's got to go!" and "Sister's unite, we're taking back the night!" as well as some very vocal cheers from the French part of the group.
Participants in the night's event came from all walks of life and varied greatly in age, but were brought together by the inequalities faced by women, and the fact that they won't stop without being brought to light and discussed. This was truly an amazing event to be a part of.