The Creepshow, The Locusts Have No King, The Fourjury, EVL @ The Blind Dog
Tuesday April 26th, 2011
Posted at 11:15am

Hello time traveller!!

This article is 2765 days old.

The information listed below is likely outdated and has been preserved for archival purposes.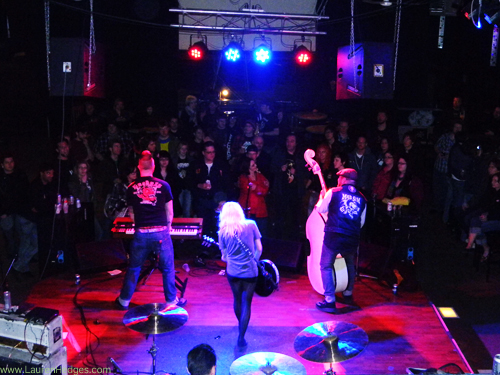 On Friday, April 22, Toronto's The Creepshow visited The Blind Dog on Ouellette Ave, bringing their psychobilly stylings to Windsor.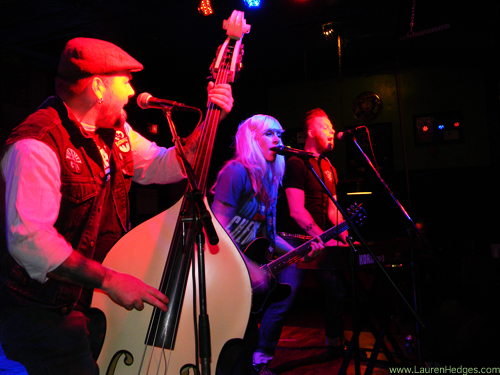 A four piece featuring stand up bass, synthesized organ, and female vocals, these guys are extremely popular in the punk and underground scene, and have been working hard to promote their 2010 release "They All Fall Down". The music itself is something like this;
Take classic 50's music (think Grease), speed it up a bit, modernize it with some punk influence, make it creepy with Halloween-esque organ, and sprinkle some ska here and there.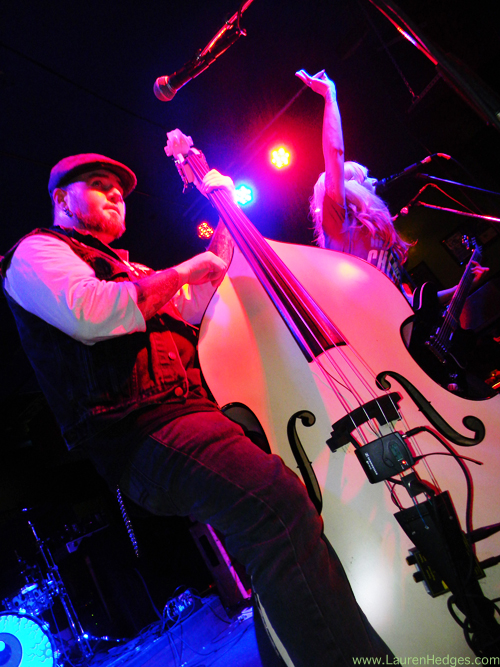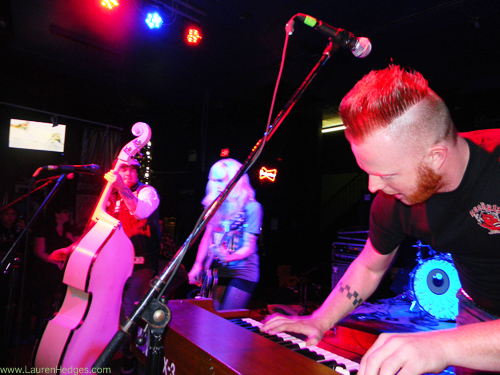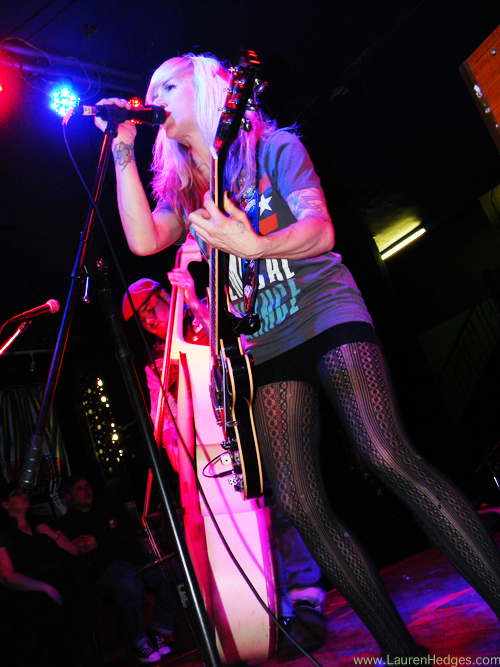 Most of the songs, like "Demon Lover" and "Doghouse" were upbeat and caused some skanking and moshing throughout the crowd, with the exception of "Sleep Tight" where the band charged the crowd to slow dance, and got a minor response.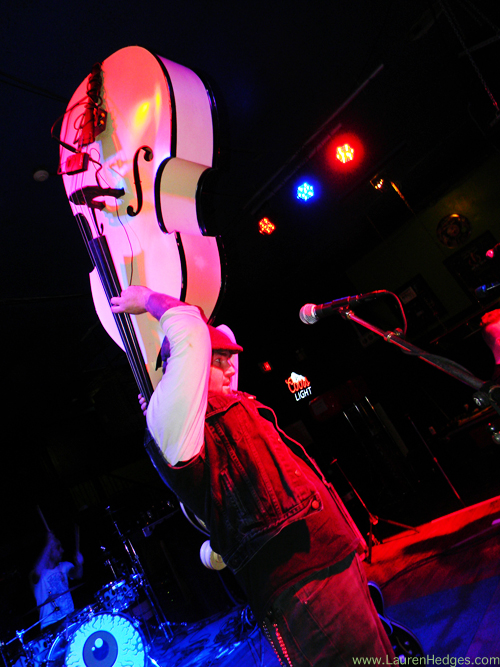 Overall their set was an awesome time, despite some guitar difficulties on the part of frontwoman Sarah Sin, with everyone in the group playing with energy and fervor.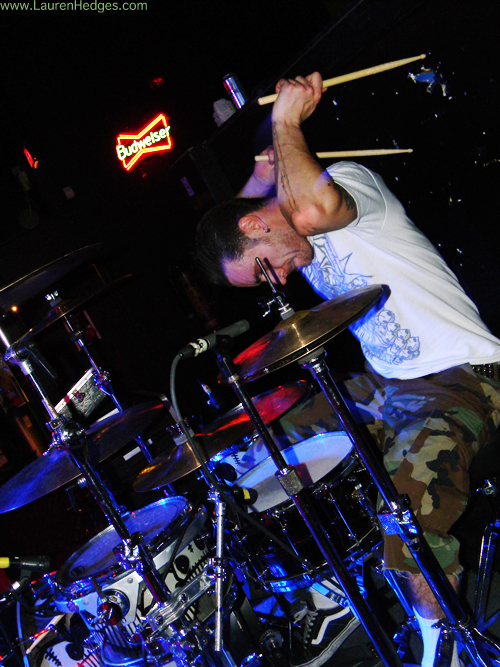 Before our out of town guests took the stage, though, we had three fantastic local openers.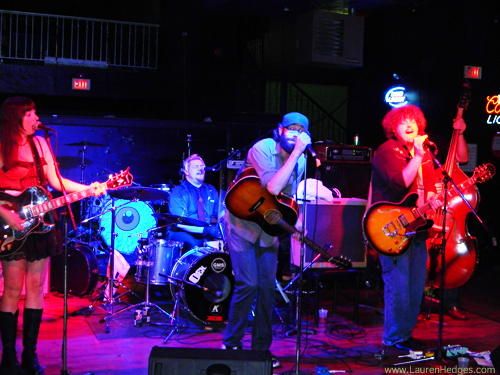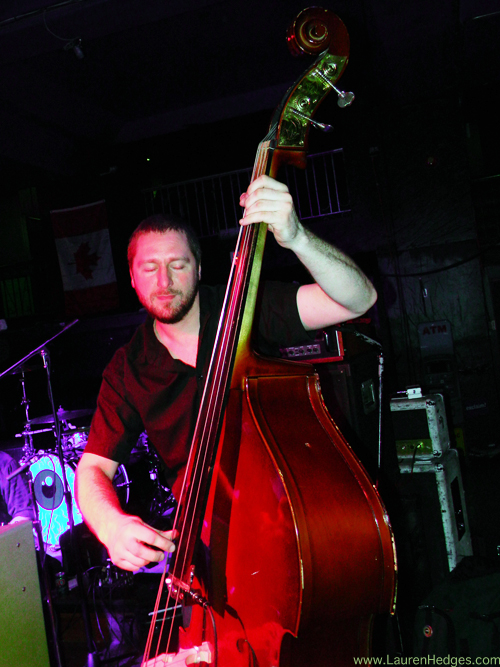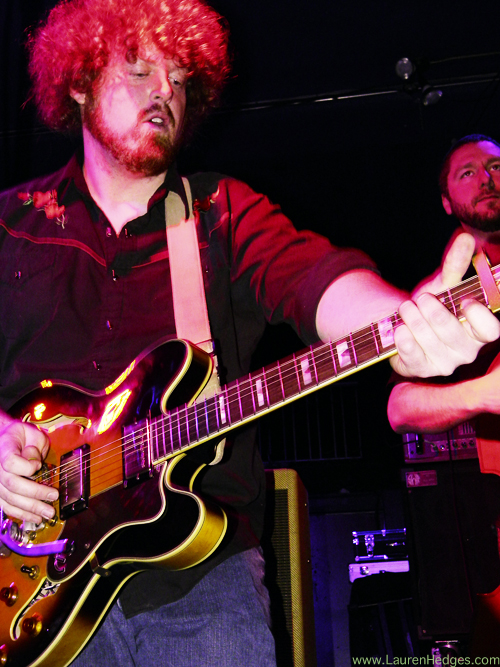 The Locusts Have No King, a staple in the local scene who have been focused on their new album as opposed to playing shows, came out for the night and put on a great show.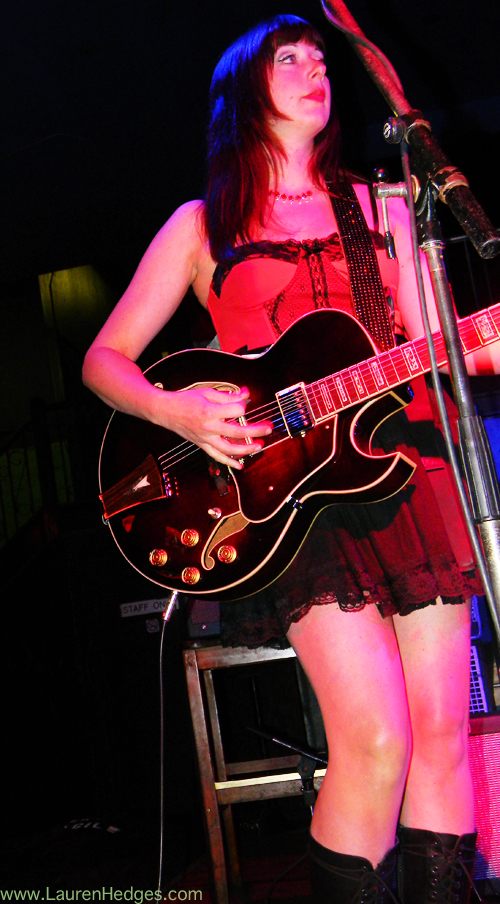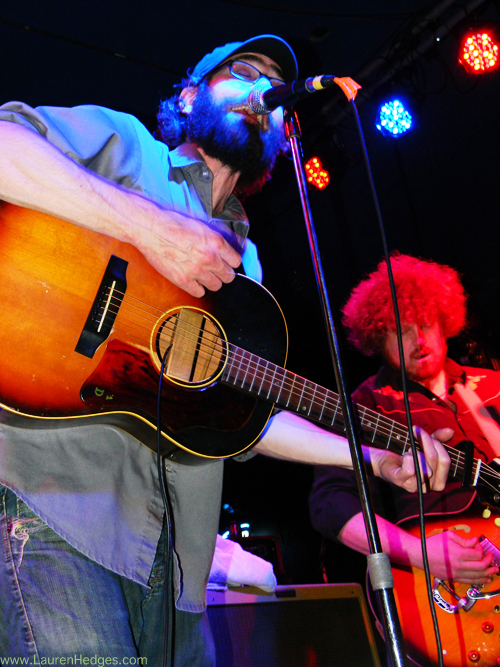 Their country/blues/rockabilly sound inspired dancing amongst the crowd as they tore through a set of music containing a number of tracks from their 2010 album "Come One, Come All".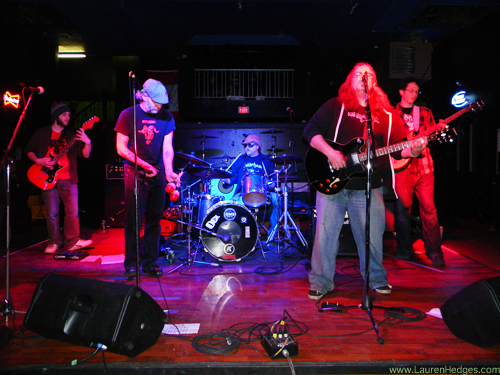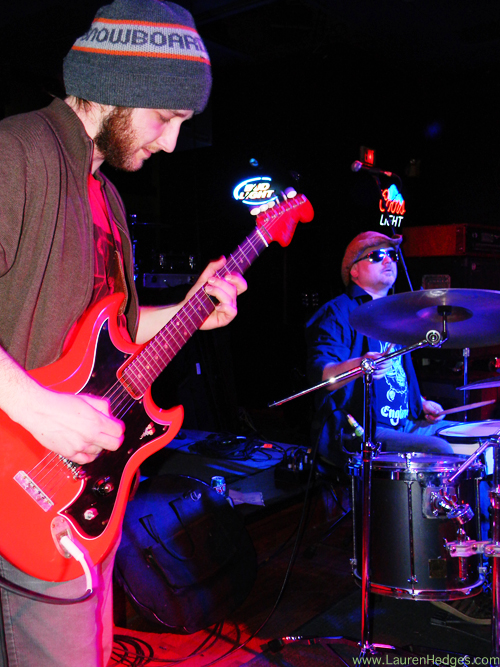 Before them we had The Fourjury, a collaboration of the popular groups FourLetterWord and The Hung Jury. The last time The Creepshow visited Windsor, playing the pub at the University in 2008,  it was The Hung Jury who opened for them, so it was only fitting for Fourjury to help do so this time.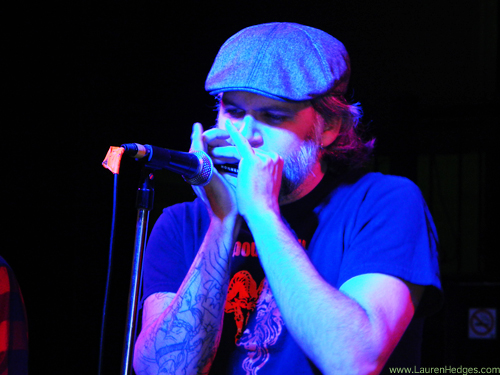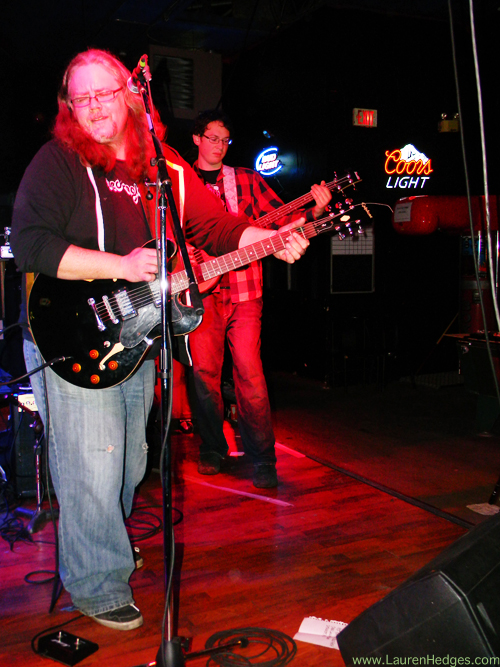 With biting guitars and tambourine, their sound of country injected rock was quite the entertainment. The highlight of their set had to be the last song, which they introduced as a Steel Panther tribute. Along with being a wildly fun tune, Jamie Greer's onstage antics and vocal diversity for this one made for a hilarious time and an excellent way to close the set on a high note.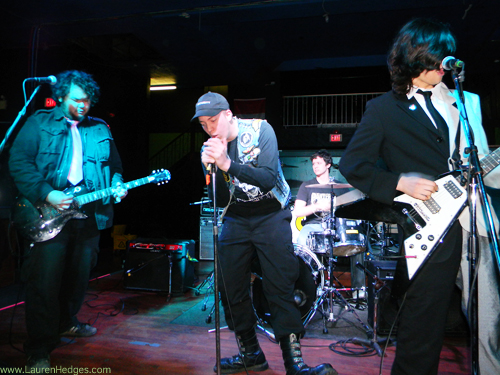 The first band of the night, EVL,  have been around for a while, with extensive lineup changes. It was said they would not be continuing in the scene, but that doesn't seem to be the case, as they played this night (although it was their first show in quite some time) and rumour has it that other shows are in the works.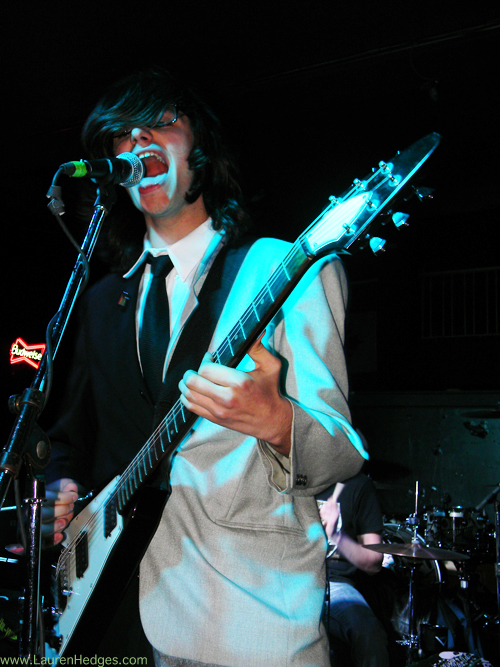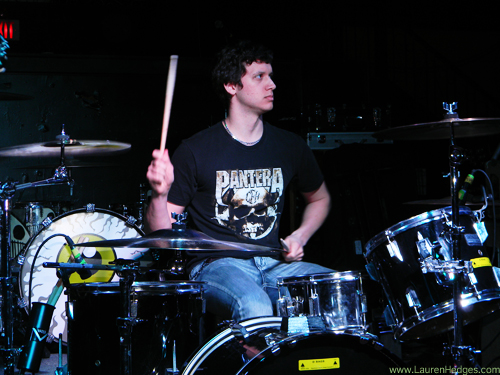 But who exactly are they? At first glance you see Harvey Dent, the bassist from a death metal band, a kid in high school, an SLC Punk cast member who stumbled his way into Windsor, and Dean George. What the hell is this going to sound like? As it happens, it's fast, distorted, and strange. Like grungy punk rock'n'roll. The songs themselves are straightforward and not overly technical, and really gave the impression that the band was up there more for the sake of performing and playing fun music than anything else. This approach worked out well for them, leading to a very amusing set and getting a great response from the audience.
To see more photos from the show, click here.