Date
Wednesday October 22nd, 2014
Time
6:30pm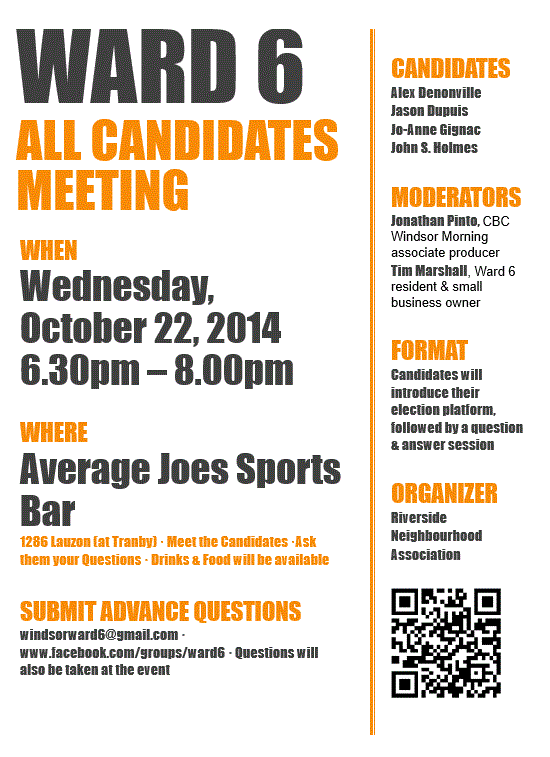 Ward 6 residents are invited to an All Candidates meeting at Average Joes Sports Bar on October 22, 2014, 6:30 p.m. – 8:00 p.m.
The event, which is organized by the Riverside Neighbourhood Association, will be moderated by Jonathan Pinto, CBC Windsor Morning associate producer, and long-time Ward 6 resident and small business owner Tim Marshall.
Each candidate will introduce their election platform to the audience, followed by a question and answer session.
The public are invited to submit advance questions for the candidates via email and social media. There will also be opportunities to ask questions from the floor.
Organizers are now accepting early submissions for questions by email at wind[email protected] and at www.facebook.com/groups/ward6.
Average Joes Sports Bar is located at 1286 Lauzon (at Tranby). Guests are encouraged to arrive early to ensure seating. Drinks and food will be available for purchase.
Location
Average Joes Sports Bar
1286 Lauzon (at Tranby)
Windsor, Ontario