Date
Friday April 10th, 2015
Time
9:00pm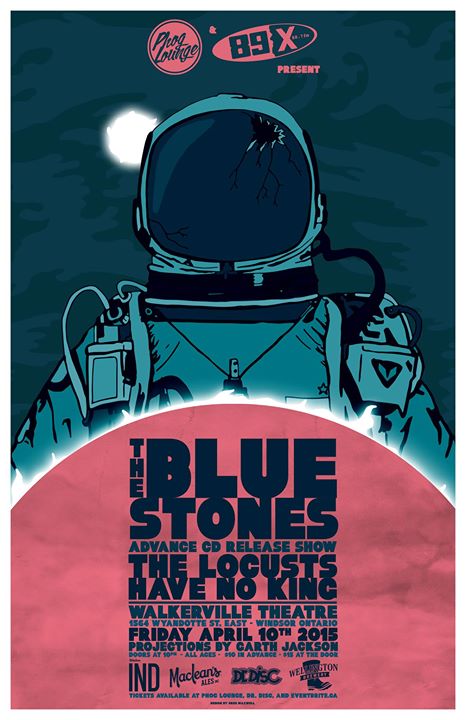 On April 10th, Windsor indie-blues rockers THE BLUE STONES will release their highly anticipated debut full-length album, Black Holes, at the Walkerville Theatre.
After a lengthy writing and recording process with legendary Canadian producer Ian Blurton and a successful crowdfunding campaign through PledgeMusic, the two are finally ready to release the album—but only to Windsorites who attend the show on April 10th. "Aside from those who pledged their support during our crowdfunding campaign, the album will only be available in a physical format at the Walkerville Theatre on April 10," says singer-guitarist Tarek Jafar. "We'll have a 'worldwide' release at a later date, but when exactly hasn't been determined yet."
Parts of the album were recorded with Blurton in his Toronto studio; other parts were recorded with Brett Humber at Sound Foundry Studios in Kingsville, where the band recorded their previous album 'How's That Sound?'. That record saw success being featured on Bandcamp's best-selling list and tracks being placed in shows such as NBC's Parks & Recreation and USA Networks' Suits and Necessary Roughness.
Doors open on April 10 at 9pm and Windsor favourites The Locusts Have No King will open the night. They've played SEVERAL memorable shows around town at The Capitol Theatre, Venue Music Hall, The Loop Complex and on the road. Tickets are $10 in advance or $15 at the door, and are available at Phog Lounge and Dr. Disc.
Location
Olde Walkerville Theatre
1564 Wyandotte Street East
Windsor, Ontario