Date
Friday August 8th, 2014
Time
6:00pm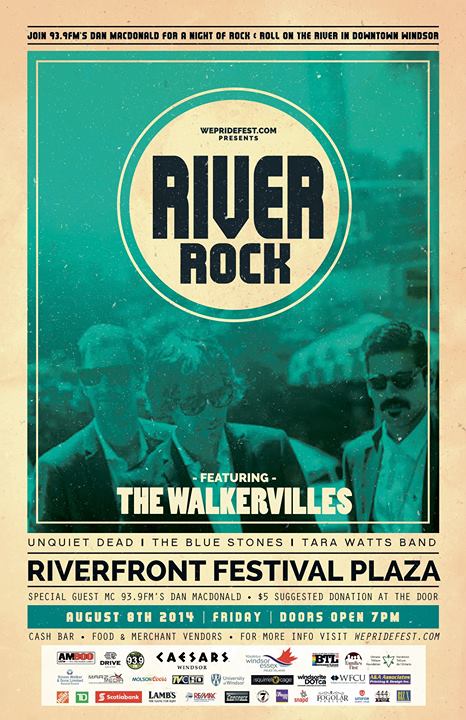 The Windsor-Essex Pride Fest presents "River Rock", a music event that will take place as part of the Windsor-Essex Pride Fest on Friday, August 8 from 7:00pm until 1:00am at the Riverfront Festival Plaza in Downtown Windsor, Ontario.
Hosted by 93.9FM The River Radio's Dan MacDonald, the event will feature Windsor's own The Walkervilles and other exciting local artists such as the Unquiet Dead, The Blue Stones and the Tara Watts Band.
The event will also feature a cash bar, food and merchant vendors in a celebration of music, food and of course, a great time!
Admission: A suggested donation of $5.00
For more information, please visit www.wepridefest.com
Location
Riverfront Festival Plaza
Riverside Drive
Windsor, Ontario