Date
Tuesday November 5th, 2013
Time
11:00am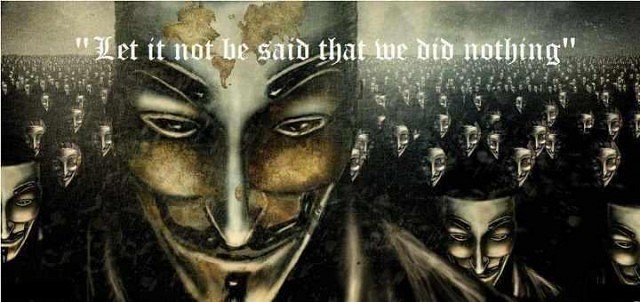 Please read event description below for details mission statement and videos
This event and page is NOT associated with millionmaskmarch.org site due to the association with the great american revolt page.
From DC Event Page:
Mission statement: " To remind this world what it has forgotten, That fairness, justice, and freedom are more than just words"
Meeting point is 400 City Hall Square Windsor Ontario – 11:00 a.m.
http://youtu.be/IAemTBIeBB4 https://www.youtube.com/watch?v=DQVLeFwkY8M&feature=youtube_gdata_player https://www.youtube.com/watch?v=Eu9jPvAH_GM&feature=youtube_gdata_player lhttps://www.youtube.com/watch?v=0j7fs2ZbTU0&feature=youtube_gdata_player https://www.youtube.com/watch?v=aiE4X_zvSVw&feature=youtube_gdata_player
Please share this event with everyone you know Peaceful march to meet and greet like minded individuals. Please feel totally free to invite any and all of your friends. Absolutely no violence will be tolerated. Please be respectful as there may be children present and or in the area no drugs, no alcohol out of respect for the kids. there are quite a few things on the list of " topics " for this event, this will include but not limited to Government ( this is a big gray area ) Reform Education Pharmaceutical companies pushing meds War Constitutional rights Freedom Unity Drug abuse Respect for all of mankind Corruption Food – GMO's , Nutrition and health Children Violence worldwide Waking the people there many more things , too many to list. but just to name a few. FREE BRADLEY MANNING!
We come to issue a warning
Largest mass protest in human history!!
commongroundmovement.com
Location
Windsor City Hall
400 City Hall Square
Windsor, Ontario