Date
Tuesday December 1st, 2015
Time
10:00am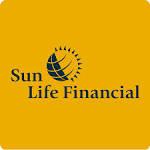 Are you getting close to retirement or are already in retirement?
Have you saved for years for your retirement?
Are you worried that you may out live your money?
Sun Life Financial is a Canadian company that has been around for 150 years. We are a stable and trusted company. We are so large that even the Prime Minister and the Government of Canada has trusted their pensions with Sun Life Financial.
I work at Sun Life Financial and I am putting on a FREE LEARNING EXPERIENCE. I will be explaining a very simple but effect concept to make your money last FOREVER without losing control of it. On top of making it last forever, you can also add a beneficiary to your money and pass it on to your loved ones without going through administrative and probate fees! Which is important because it means less money to the government and more to your loved ones.
If you are interested in learning more about this concept and seeing if it would work for yourself, please RSVP to the event. ONLY 10 SEATS AVAILABLE!
Please call 519-991-6556 or E-mail [email protected] to RSVP
Thank you and see you soon
Location
Sun Life Financial
8255 Anchor Drive
Windsor, Ontario