Date
Sunday November 8th, 2015
Time
3:00pm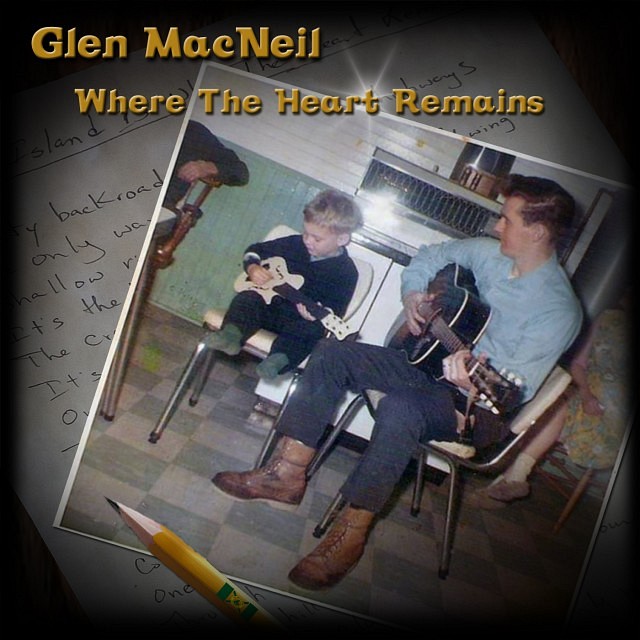 What: Glen MacNeil CD Release Concert "Where The Heart Remains"
When: Sunday, November 8 at 3 p.m.
Where: Walkerville Brewery 585 Argyle Rd, Windsor, Ontario
Website: www.glenmacneil.ca
Glencoe Station Music and the Walkerville Brewery are proud to present singer-songwriter Glen MacNeil in concert at the historic Walkerville Brewery, in Windsor, Ontario on Sunday, November 8 at 3 p.m. MacNeil will perform cuts from his recently released, highly acclaimed, debut solo album "Where The Heart Remains."
Dan MacDonald of 93.9 The River & AM 800 CKLW – Hear + Now remarks, "On first listen, ["Where The Heart Remains"] you can't help but feel like you're down home." While Hamilton's Folk DJ Jim Marino raves "Following in the footsteps of the greats from Cape Breton and the Maritimes, now living in South-western Ontario, is Glen MacNeil, whose first CD "Where The Heart Remains" delivers one gem after another!" And, "10 great songs all penned by MacNeil and his co-writers" exclaimed John Gillis, Inverness Oran.
With rave reviews from Coast to Coast, it isn't surprising that like a conversation with an old friend, singer-songwriter Glen MacNeil says all the right words with his artfully crafted expressions of everyday emotions often left unspoken. Glen's melodies sail above waves of anchored guitar work, providing the perfect vessel for riding the tides of life; relationships, family, work, and real stories in song.
Glen grew up in the land of salt air and kitchen parties in tiny Glencoe Station on Cape Breton Island, Nova Scotia where his family played host and joined in on infamous musical shindigs, with some of the country's most celebrated fiddlers and songwriters, such as John Allen Cameron and John Morris Rankin. His passion for music evolved from deeply rooted musical traditions inherent in Canada's Maritimes and is evident throughout "Where The Heart Remains," produced by John Law of the award winning folk grass duo The Laws.
A mainstay on the Southwestern Ontario stage, Glen has shared the stage with many of the East Coast's finest such as John Allan Cameron, J.P. Cormier and Dave Gunning, performing for audiences across Ontario and beyond as well as the Stewart Park Festival, Kingsville Folk Music Festival and Winterfolk. Glen earned honourable mentions from Billboard's World Song Contest for his song "Across My Heart", and from Unisongs' International song for "Just Stay Awhile".
Glen MacNeil's CD Celebration of "Where The Heart Remains" takes place at Walkerville Brewery located at 525 Argyle Road in Windsor, Ontario. The Walkerville Brewery is open to the public and the concert begins at 3pm. Admission is free and beverages are available for purchase.
For more information please visit www.glenmacneil.ca
Location
Walkerville Brewery
585 Argyle Road
Windsor, Ontario