Date
Thursday July 3rd, 2014
Time
6:00pm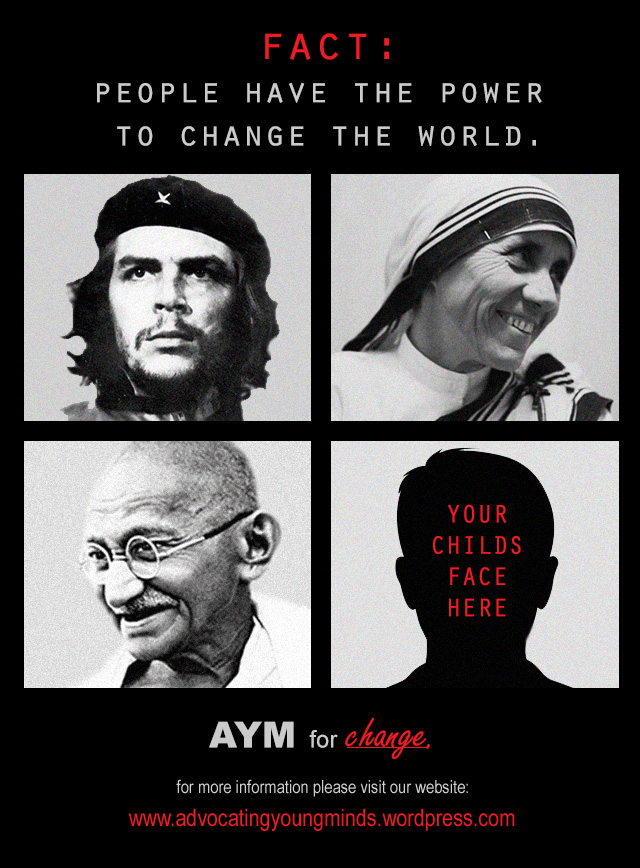 Advocating Young Minds (AYM) is hosting a Meet and Greet launch event on July 3rd from 6-8pm so that parents, youth, and community members can learn more about AYM, meet the AYM team, and to support our community youth initiative. Guests to the event can drop by at any time but everyone able to stay close to the end of the night will have the option to take part in a small activity. The Meet and Greet event will be held at Sandwich Teen Action Group where the program will be run through and light drinks and refreshments will be provided. We are also starting our official club nights with the youth on July 10th, and the AYM program will run every Thursday 6-8pm from then on.
AYM is a group for youth, ages ten to thirteen, to get involved in local and global social change through conversation, interesting and unique activities, and community involvement. AYM is a non-profit group that meets every Thursday from 6-8pm to tackle the social changes we would like to see in our community. We introduce youth to different social issues ranging from those here in Windsor to those affecting the farthest corners of the globe.
If you would like to learn more about us, please visit our facebook page @advoactingyoungminds and our website advocatingyoungminds.wordpress.com.
Location
Sandwich Team Action Group
3735 King Street
Windsor, Ontario