Hello time traveller!

This article is 1864 days old.

The information listed below is likely outdated and has been preserved for archival purposes.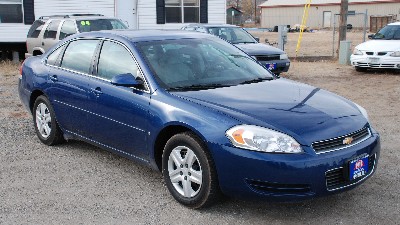 The OPP and Amherstburg Police are working together to investigate similar daytime break and enters.
Police say that the first occurred in early November 2012. The OPP were called four times to the area of Russell Woods and St. Clair Beach. Police say the suspects seemed to watch as citizens left their homes and then entered the residences, stealing jewelry and valuables within minutes. In the area of Southwind Crescent in Tecumseh, a neighbour saw a strange car circling the block, and noticed a person prying on a neighbour's window and then enter the residence.
The strange car was noticed sitting with another unknown male at the wheel a short distance away. The witness approached the car and it accelerated away after a brief conversation.
Witnesses also described the vehicle driven by the suspects as being a dark blue Chevrolet Impala, early to late 2000 model.
The male suspect was described as being a white male, approximately 5'6" in height, stocky, with grey facial growth, unshaven, had a round fat face, and was wearing a red wool hat with a ball cap over top of it. Police estimate the age of approximately 62 years. A sketch is below.
The second person seen prying on the window at the rear of the residence is described as being approximately 5'9" tall, wearing a black waist length jacket, black pants wearing a black wool cap.
This week, Amherstburg Police were called to the area of Forest Hill Crescent in Amherstburg where a neighbour saw a strange car circling the block several times. The vehicle was described as a royal blue Chevrolet Impala with a male driver and a female passenger.
The witness further described the parties in the vehicle as being in their later 50's or early 60's, smaller in stature with a swarthy appearance.
Police say that the matching description of vehicle and occupants were witnessed being involved in a break and enter where a female suspect was confronted by the homeowner while in the residence stealing jewelry. A struggle ensued but the suspect was able to escape into the awaiting vehicle.
The female suspect is described as wearing a dark jogging nylon-type top, blue jeans and white running shoes. She had dark features, approximately 5'-5'2" with short dark hair, short bangs parted to the side, and frizzy hair with a poor dye job. A sketch of the female suspect is shown below.
Police ask that if you have any information with regards to these crimes, or recognize the persons in the attached sketches, you are asked to contact either OPP Detective Constable Ian Stibbard at 519-723-2491 or Amherstburg Police Service D/C Paul Smith at 519-736-8559.
Should you wish to remain anonymous, you may call Crimestoppers at 1-800-222-TIPS (8477) where you may be eligible to receive a cash reward of up to $2,000.