Hello time traveller!

This article is 2086 days old.

The information listed below is likely outdated and has been preserved for achival purposes.

There's a weekend of free fun going on at the Ranta Marina, 1500 Front Road just outside of Amherstburg.   A Medieval Village has been set up and tournaments are being held.
The festival continues today with public displays and demonstrations from 10am, until 5:30pm Sunday.
Hosted by Stewards Lebref and Dianimh (Jean and Diane Pepin), the planned events include: textile arts, wood carving, chain maille , armed combat, archery, fencing, thrown axes, medieval board games & other games of skill.
There's Royalty on hand, of course…
… and lots of colour and pagentry.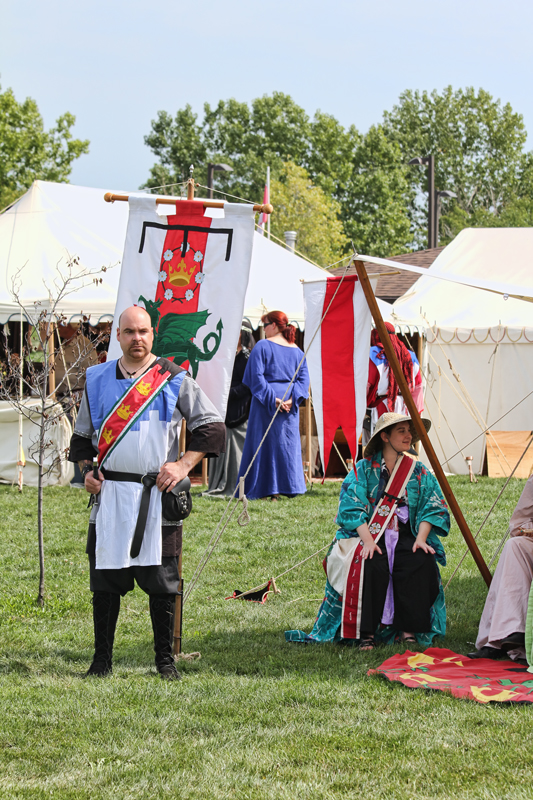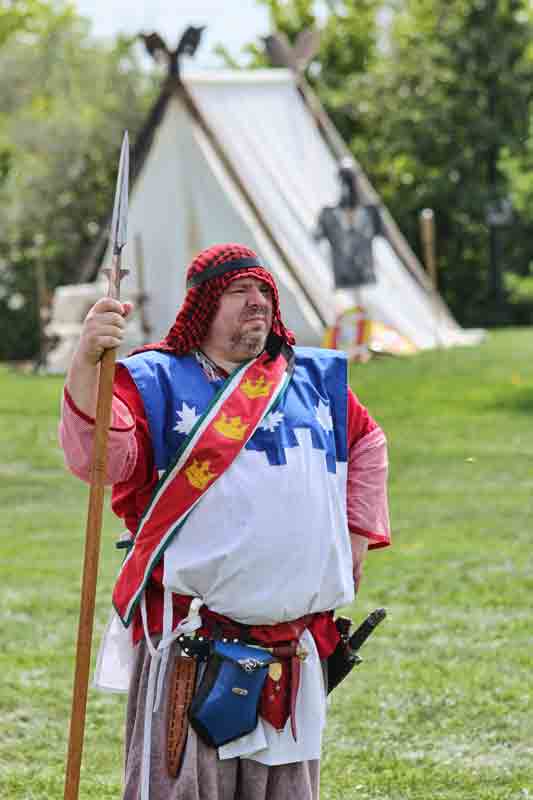 You can have your family arrested and put in the public stocks!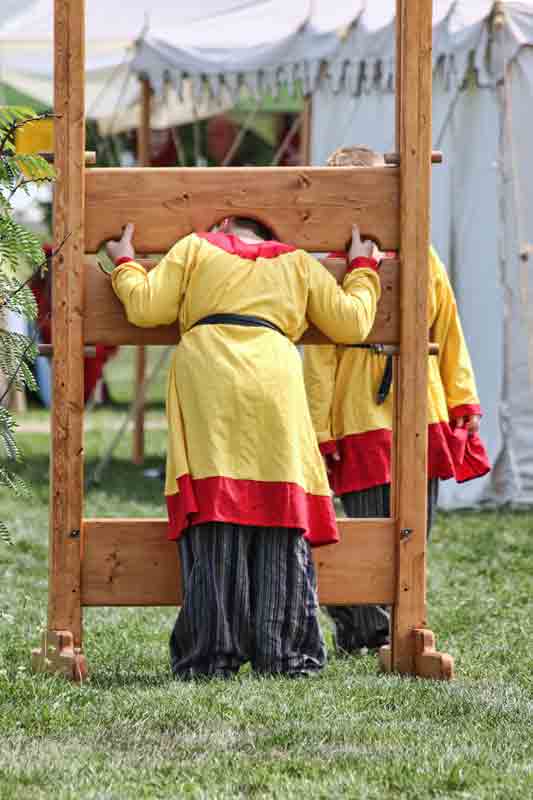 Try your hand at throwing axes or archery.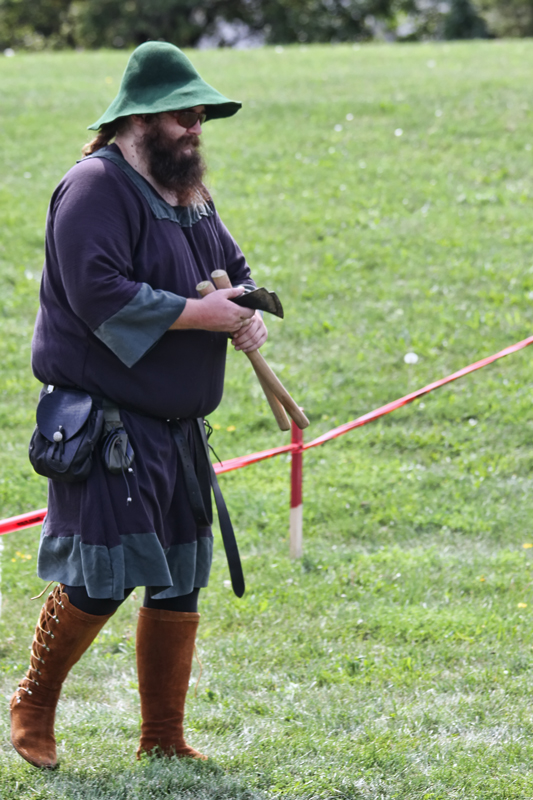 Lessons ensure you know the technique.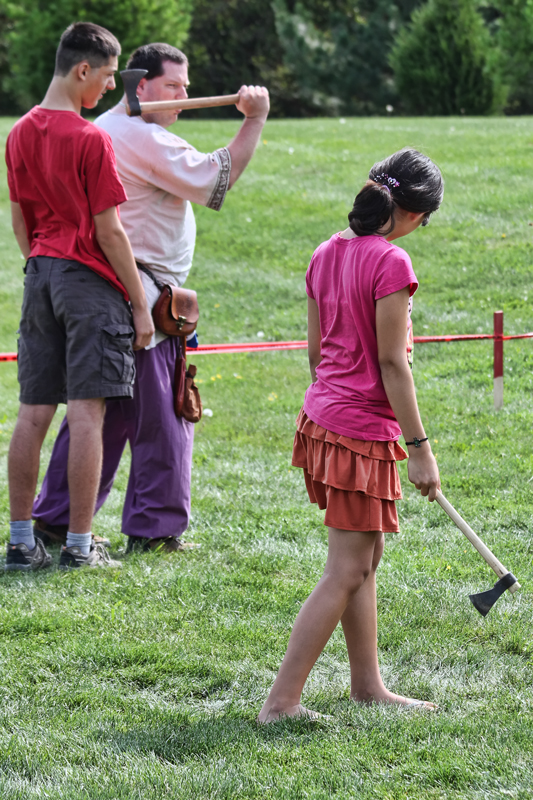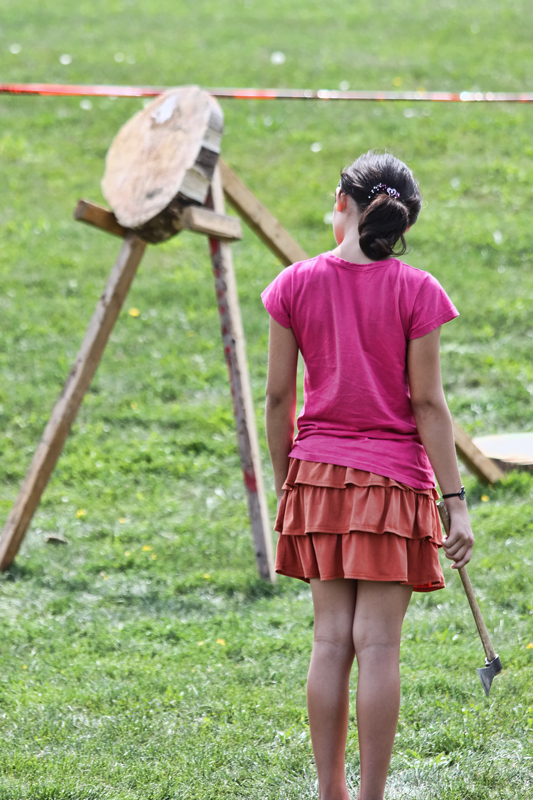 The area marshalls keep a careful eye open for safety.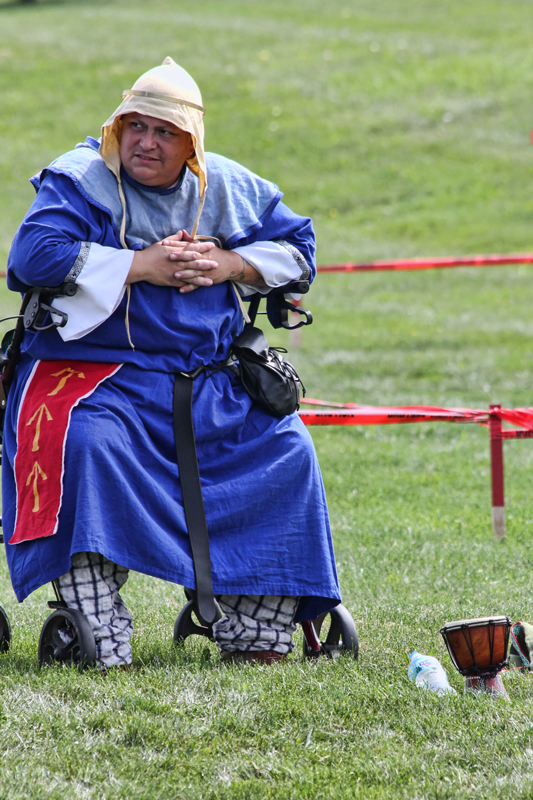 Taking aim.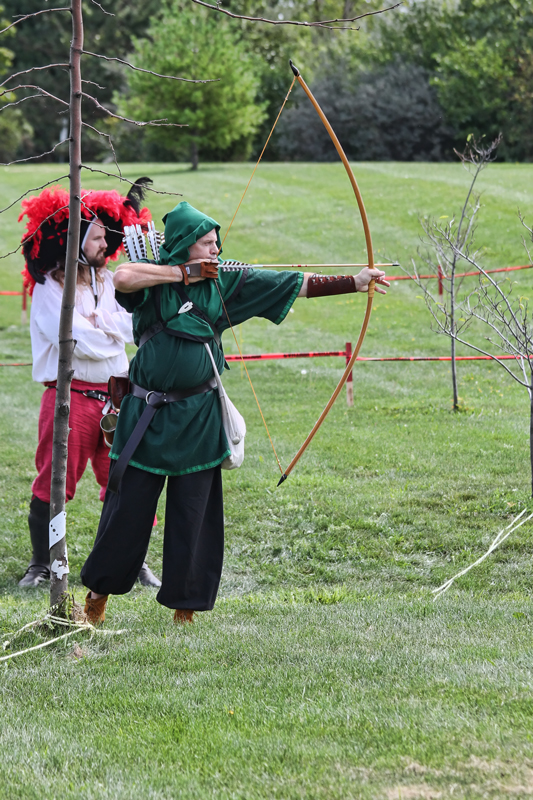 Perfect form!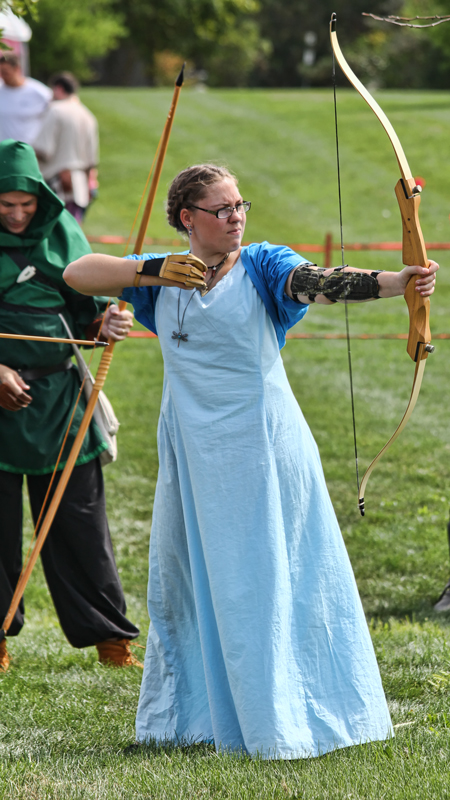 Assistance and lessons are for anyone who wants to give it a try.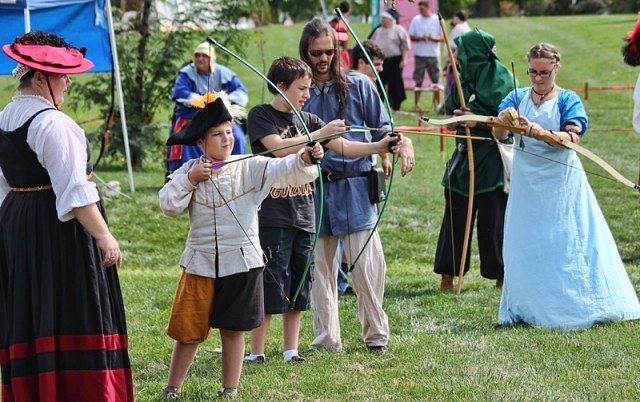 Crossbow demonstrations highlight the range and power of this weapon.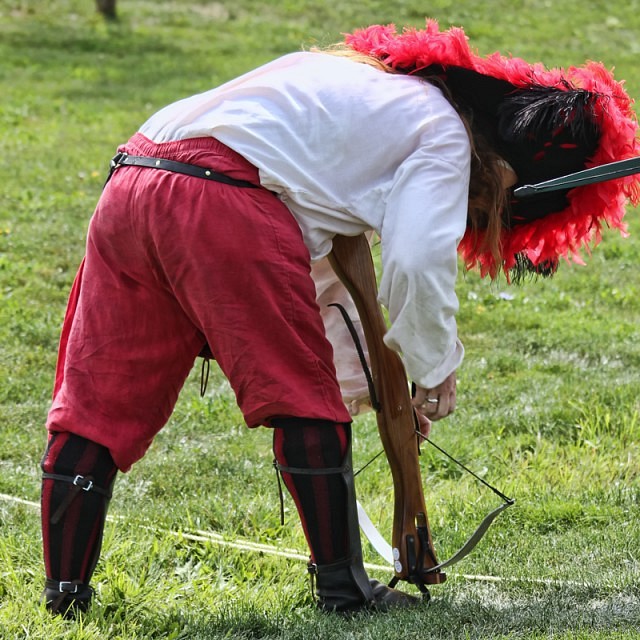 Merchants' Row/Traders' Alley
The following merchants are selling their wares :  Celtic Rose Perfumery, Dragolen Leather Goods, Jim's Chainmaille, La Bonne Sorciere, Medieval Reflections, Mother's Helper, Pennelope's Pots, Seams Like Olde Tymes, The Velvet Crow, Yvette's Trim, Lady Alexandrea-Pyrezone Chainmaille Art and Chrystal Earhart's Henna
How are your barter skills?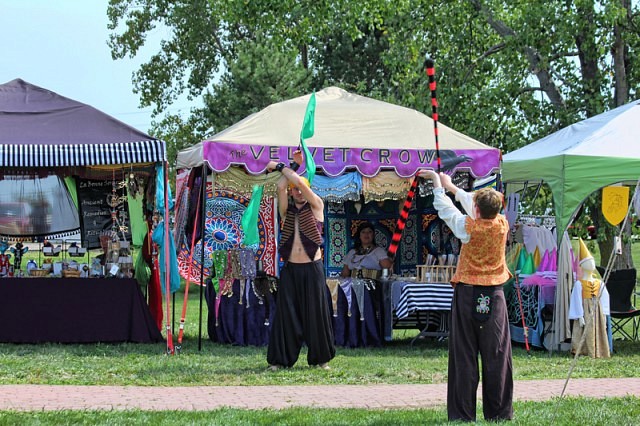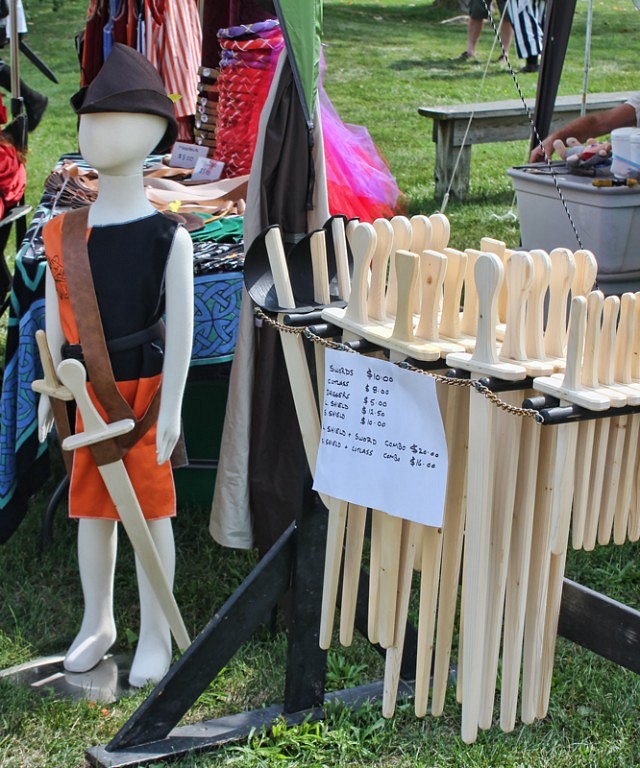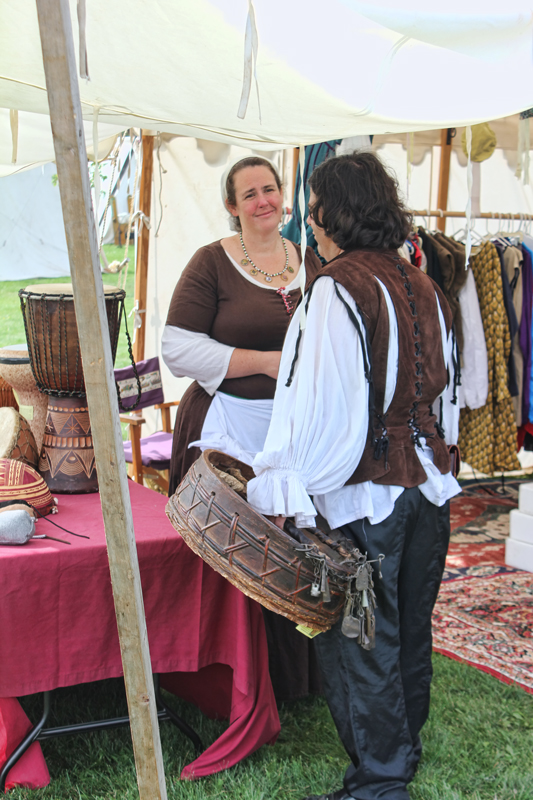 Tournaments
A round of tournaments demonstrate the art of medieval warcraft –
•    Armored Combat marshalled by the Earl of Alwoodley
•    Fencing marshalled by Lord Ottar Finnson
•    Archery marshalled by Ruadnat Inghean Eion Rhuah
•    Thrown Weapons marshalled by Lord Brand Maillure
In fencing, the warders fought for "Ottar's Cup"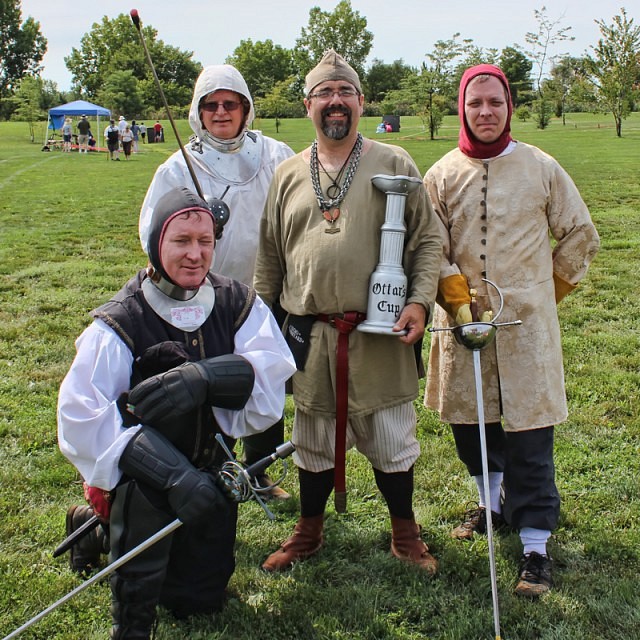 Bloodwolf, Carentarius, Ottar and Lucius demonstrated their abilities and explained how scoring was kept . The fight for the right to drink from the cup was fierce!  (This group meets weekly at the Scout Shop behind Devonshire Mall to practice and perfect their moves)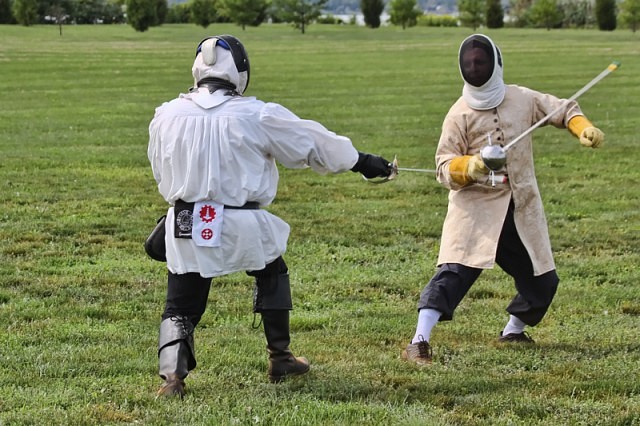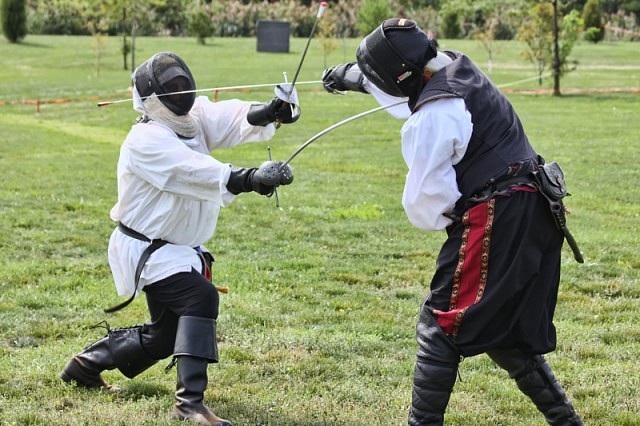 Armed Combat
The participants for armed combat travelled to the tournament from far and wide – each set up their tent and displayed their heralds and banners. Sargent Devon of Ayr and Baroness Faileen Brecc were graciously receiving guests before the match.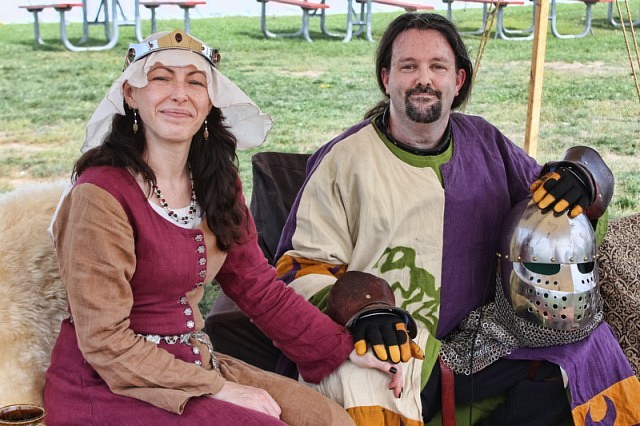 Some of the combatants were busy suiting up, others were doing stretches and limbering in preparation.