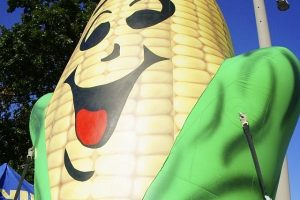 The annual Corn Festival is an end of summer tradition.
August 23rd, 2019 to August 25th, 2019
$5 daily admission will be collected at the festival entrance gates
Children 12 and under are free
Free admission for Seniors on Friday for "Senior's Day" all day
Cash Only.
Festival Admission Gate Locations are:
Gate 1 - Lacasse Boulevard North (Lacasse/Meander)
Gate 2 - Kimberly Cres. Walkway
Gate 3 - Michael Drive Walkway
Gate 4 - Brenda Cres. Walkway
Gate 5 - Lacasse Boulevard South (Lacasse/Clapp)
Admission will be collected till 10PM on Friday and Saturday, and till 6PM on Sunday.
600 Lacasse, Tecumseh