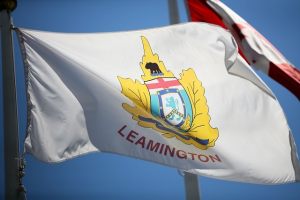 Celebrate Canada in at oint Pelee National Park!
July 1st, 2018 to July 1st, 2018
It's Canada's birthday and Point Pelee's centennial and we're ready to celebrate. Join us for fun activities throughout the park, including a park wide scavenger hunt.
At Northwest Beach join in the Canada Day Beach Bash – they will have lots of fun activities for the kids, shows by the Windjammers International Kite Performance team, birthday cake at 1pm and BBQ treats (for a reasonable price).
At the Visitor Centre you can get creative at the Canada Day Craft Centre, take in a creature feature and also enjoy birthday cake at 1pm.
Ride the shuttle to the Tip, take a hike on a park trail or relax with a picnic at the beach – there is something for everyone on Canada Day at Point Pelee.
Regular park entry prices.
Point Pelee, Leamington, Ontario