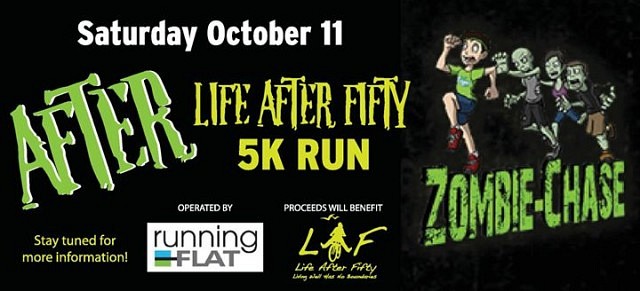 5K Walk/ Run down the Riverfront Trail
(Askin to Ouellette)
October 11th
6:55pm (or/at Sunset)
The Living go out first and then the dead get released onto the course 3 minutes later.
Participants are encouraged to dress up as the undead!
No obstacles and no tagging or physical touching.
We want a safe, fun and always family friendly event.
Our top priority is your safety.
Although the race director has made every effort to ensure that this run is a light hearted fun event, the nature of a zombie race can be disturbing to young children and should be considered when registering.
Not able to attend?
You can still DONATE online and support programming at Life After Fifty.
Life After Fifty works towards the goal of enriching the lives of older adults in the community and provides opportunities for people to be fit, be social and be well! Help keep these programs financially accessible.
Location
Riverfront trail
Riverside
Windsor, Ontario