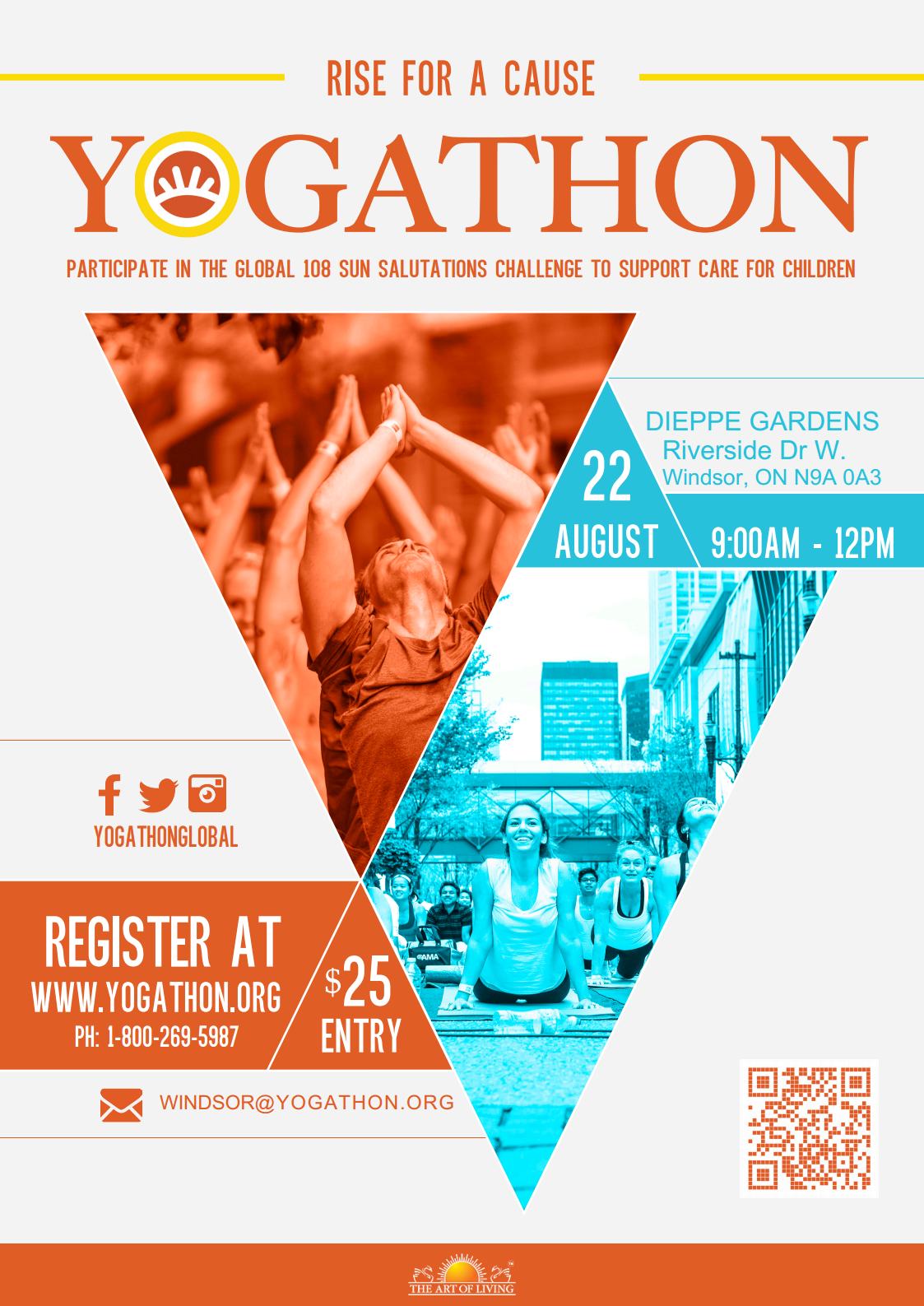 Yogis, health enthusiasts and beginners will gather to transform Dieppe Gardens into an outdoor yoga studio for the Art of Living Foundation's annual Yogathon.
Residents of Windsor will challenge themselves to complete 108 sun salutations, a dynamic sequence of movements (asana), which builds strength and improves flexibility. Yogathon aims to create awareness about yoga and its role in a healthy lifestyle, as well as raise funds for Care for Children, a humanitarian and educational initiative helping children. Windsor chapter will also give back locally by inviting participants to bring non-perishable food, which will be donated to the Unemployed Help Centre.
The Art of Living Foundation is the largest volunteer-based Non-Governmental Organization (NGO) in the world. The Foundation's service projects, programs on meditation, stress elimination and Sri Sri Yoga have benefited millions of people representing all walks of life, religions, cultures and traditions.
WHAT: Yogathon – 108 Sun Salutation Challenge ($25 sponsorship towards Care for Children)
WHEN: Saturday, August 22, 2015
Registration: 8:30 a.m.
Event: 9:00 a.m – 12 p.m
WHERE: Dieppe Gardens, Riverside Dr W, Windsor
N9A 0A3
Location
Dieppe Gardens
100 Riverside Drive
Windsor, Ontario