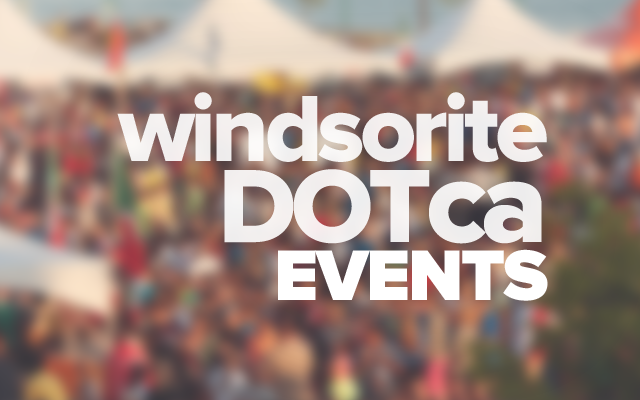 Tickets: $40/person; for tickets fill in the application at http://samanthamenzies.com/main/windsor-yoga-singles-mixer/
About:
The Yoga Singles Mixer is a low-key, fun approach to dating. With a laid back yoga practice and a bit of liquid courage we create a comfortable and relaxed environment for you to meet your match.
You don't have to be a self-described yogi to participate– just open to meeting someone who potentially will love you as much as they love yoga. The yoga practice will be a fun class geared to everyone, regardless of yoga experience, to help loosen you up help you unwind for the evening.
Following the yoga class will be a social mixer that will include alcohol (for further loosening and unwinding) and the opportunity to chat with other singles through ice breaker activities and find a match for you.
FAQ:
"Who can participate?"
The event is open to heterosexual singles between 25 and 39 years old who are willing and seriously interested in meeting a special someone.
"I don't do yoga, can I still come?"
As long as you are willing to try!
The class is accessible to beginners. It is designed to loosen you up physically, and mentally to make you comfortable interacting with other singles.
"What's included?"
Your ticket includes exclusive access to the Yoga Singles Mixer with a one-hour yoga session, one drink ticket, icebreakers to give you the opportunity to interact with other singles, and a personalized calling card to hand out when you find someone you are interested in.
"How can this event help me meet people?"
Take the guess work out of meeting your match. This mixer is an opportunity to meet other singles and be confident in the fact that they're actually looking to make a connection.
The the yoga and the ice-breakers will give you ample opportunity to chat with every participant.
You will have your own personalized calling card that you can give to any person that you find yourself attracted to.
"What if I meet someone I really like but am too nervous/shy to give them my calling card?"
You are strongly encouraged to have another drink and suck it up. Kidding! (Sort of.)
Telling someone you're interested will never happen without a little discomfort. You're putting yourself out there. You're taking a risk. You're going out of your comfort zone. Vulnerability requires discomfort; it's part of the process.
Everyone in the room will be in the same boat. You're all here to meet people. That's the point. So this is the perfect opportunity to come out of your shell. It's in your best interest to engage with others and let them know that you're interested.
Should you still feel too shy to give out your card, or maybe you decide after the fact that you missed an opportunity to give it to someone, you may contact Samantha Menzies after the event. She will privately inform your crush that you are interested and provide your contact information to that individual, leaving the ball in their court.
"What if I'm not interested in the person who gives me their card?"
You're under no obligation to keep in touch with anyone you're not interested in. It's up to you to determine whether you will decline right away or accept just not get in touch.
"Why do I have to fill in an application?"
This is an exclusive event and spaces are limited to a certain number of male and female participants. The application below will allow you to reserve your spot. Your application will be approved on the basis that it maintains an equalized gender balance for the event, as much as possible.
When your application is approved you will be sent a link to purchase your ticket online.
All the information (except birthday) will be used for your calling card or for icebreaker activities and will be shared with other participants on the day of the event.
"What should I wear?"
Comfortable clothing that you can move in, but you are trying to impress so I'd suggest your best comfortable clothes.
"I am older than 39/ younger than 25 – may I still attend?"
No problem. It's flexible. As long as you feel that the age range is comfortable for you.
Location
Craftheads Brewing Company
89 University Avenue West
Windsor, Ontario